Krutets apple painting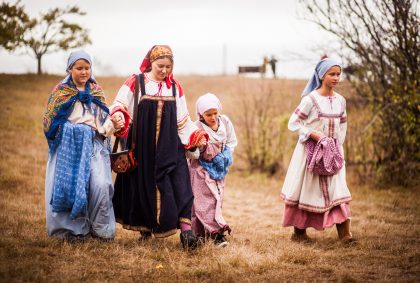 Fort Ross Conservancy, in cooperation with long-time Fort Ross volunteer group Russian House "Kedry" (San Jose), is happy to announce a master class on traditional Krutets apple painting by a famous ethno-culturologist and anthropologist Andrei Borovsky.
Krutets is an ancient village of Nizhny Novgorod province. Carpentry has been flourishing there for centuries – the surrounding forests gave plenty of wood which served as material for almost everything: from furniture and tools, to utensils and children's toys. Painted toys from this area were a centerpiece of every fair – matryoshka dolls, piggy banks, toy utensils. Each village had its own featured style. The most recognizable product of Krutets was an apple – a toy box with a surprise.


Almost every house in Krutets still owns several lathes and Andrei has brought these apples for the master class being held in the historic Fort Ross Orchard.
To get acquainted with the tradition of folk painting, learn more about the secrets of ancient crafts, speculate about the symbol of an apple in the Russian culture and recall the wonderful apples from fairy tales, please join us at a master class with Andrei Borovsky.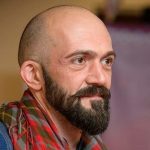 About Andrei:
Andrei is most famous as an educator and author of art-therapy master classes for kids, where he focuses on the Russian tradition. He is also one of the world's best experts in the Russian village culture, a well-known collector, researcher and historian of authentic Russian costumes.
Andrei is coming to Fort Ross Harvest Festival for the first time and his masterfully crafted program is aimed at taking a deep-dive into the way people thought 200 years ago. Please come and listen to all the wonderful stories collected in expeditions to the Russian villages.
Come, paint with us, and ask Andrei your questions!