Fort Ross
Volunteer at Fort Ross and Salt Point parks
Volunteer at Fort Ross and Salt Point parks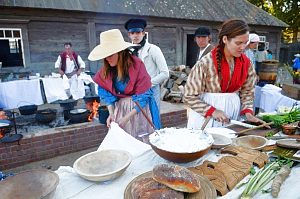 As you know, all our parks are under-funded and under-staffed, and it's critical that our community and non-profits step in to ensure stewardship of these public lands. There are a wide variety of ways to volunteer. Please know that your time on the ground makes a difference, and we'd love to see you volunteering at Fort Ross or Salt Point.
Volunteer Benefits
Volunteering at Fort Ross and Salt Point is rewarding on many levels. Getting Community Service Hours – As a 501(c)(3), Fort Ross Conservancy can tally and authorize hours towards both adult and teen community service requirements. Working Towards a State Parks Pass – If you volunteer 24 hours in a calendar year, you will receive for the next calendar year a California State Parks pass that gives you free day-use entry to the following Sonoma and Mendocino county California State Parks:
Armstrong Redwoods State National Reserve
Austin Creek State Recreational Area
Sonoma Coast State Parks
Fort Ross State Historic Park
Salt Point State Park
Kruse Rhododendron State National Reserve
Manchester State Park
Greenwood State Beach
Navarro River Redwoods State Park
Hendy Woods State Park
Van Damme State Park
Mendocino Headlands State Park
Russian Gulch State Park
Point Cabrillo Light Station State Historic Preserve
Caspar Headlands State National Reserve & Beach
Jug Handle State National Reserve
MacKerricher State Park
Westport Union Landing State Park
Montgomery Woods State National Reserve
Mendocino Woodlands State Park
Maillaird Redwoods State National Reserve
Schooner Gulch State Beach
If you volunteer 200 hours in a calendar year, you will receive a state-wide pass that allows you free day-use entry into any California State Park during the next calendar year. To accrue hours, you need to complete the volunteer service agreement and submit hours to FRC on a monthly basis. FRC then turns in your hours to the California State Parks. For more information on California State Parks Volunteer in Parks program, see Parks.ca
Volunteer Opportunities:
These are just a few opportunities that Fort Ross Conservancy offers. Please feel free to email us with questions and suggestions: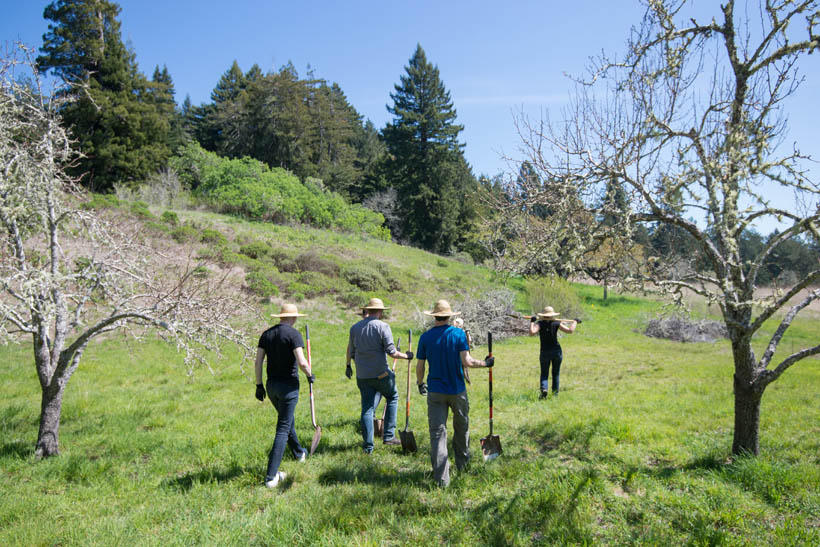 Fort Ross Orchard– Lend a hand with preservation, pruning, and orchard chores to protect the health of the historic orchard, planted during the Russian and Ranch eras. Docent training available.
Fort Ross Call House – Guide visitors on house museum tours and help maintain the historic 1878 Call House garden. Docent training available.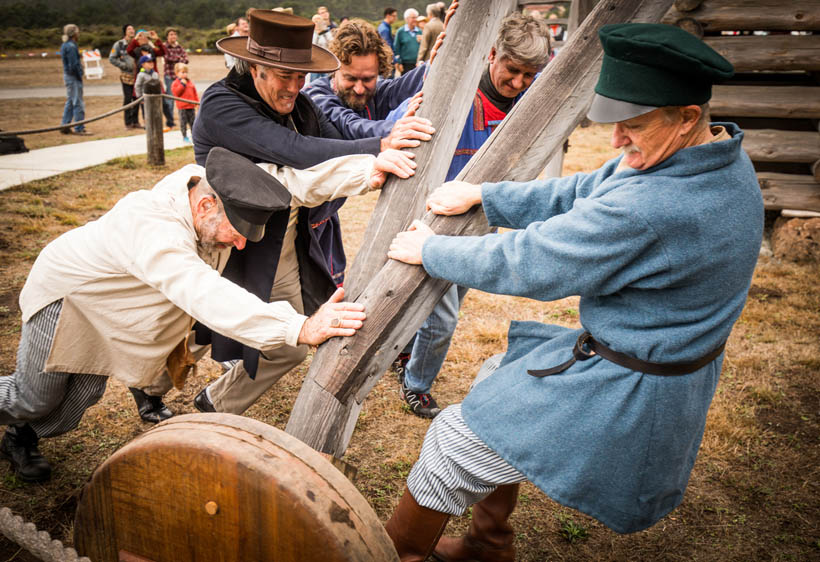 Fort Ross Windmill – Our dedicated windmill volunteers interpret and maintain the replica Russian-style windmill, donated and built in 2012.
Viola Adunca (Western Dog Violet) Surveys – Walk the coast while documenting with your smartphone
the host plant for the endangered Silverspot butterfly. This data will allow State Parks to create plans for habitat restoration. Orientation and training begin the first week of March.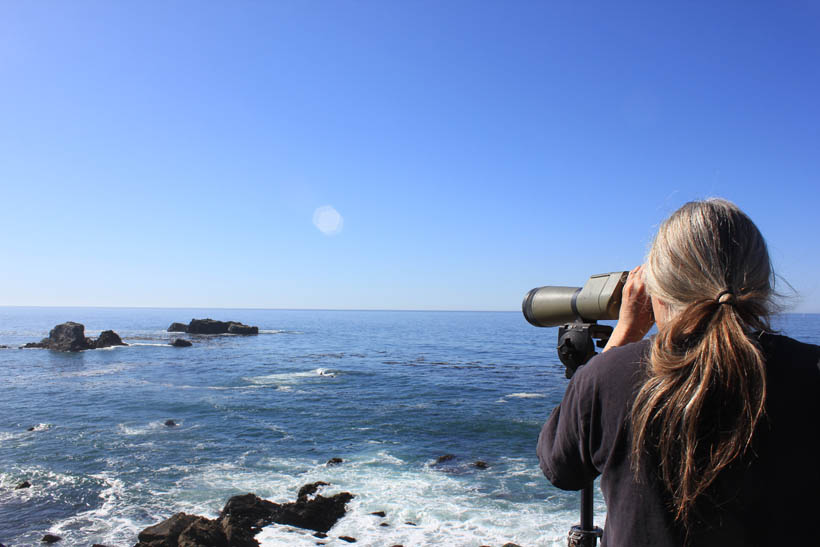 Marine Mammal Monitoring – Join our team of coastal stewards who monitor and document the populations of Harbor Seals and California and Steller Sea Lions on the shoreline just north of Fort Ross State Historic Park. Our team coordinates monthly monitoring sessions.
Salt Point Visitor Center – Meet and greet visitors, answer questions, and help with sales at the Salt Point gift shop during weekends from April to October. Docent training available.
Fort Ross Festival and Harvest Festival Volunteers – Do you have an old-world craft you would like to share at one of our festivals? We would love your help bringing the day to life with a historical reenactment. We also need event support that includes working the entrance, beer garden, food, crafts and other kid activity areas.
Bookshop – Assist FRC staff during high season by helping with sales and visitor services in the gift shop. Cash register training provided. It's a fun and comfortable way to meet our visitors and help spread the word about Fort Ross.
Fort Ross Conservancy Board of Directors – Interested in serving on FRC's board of directors? We always need skilled community members to join our board, in particular with legal, business, grant writing, and fundraising skills.
For more information contact our Volunteer Coordinator, Song Hunter at songh@fortross.org (707) 847-3437.