Reef
Reef Campground at Fort Ross State Historic Park is currently closed due to a large culvert failure. Reef Day Use is also closed. Both the campground and day use will re-open in spring of 2022.
---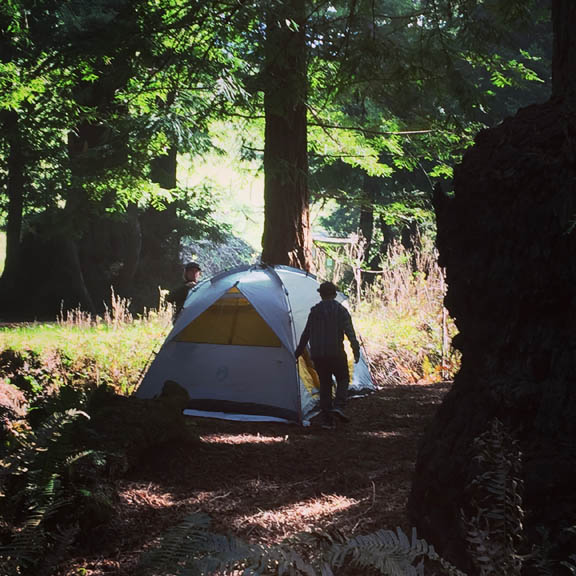 Enjoy diving, fishing, hiking, surfing, tide pools, picnicking, whale watching, bird watching, or just relaxing in the sun at this secluded cove just south of historic Fort Ross.
Hiking Trails: Several interesting hiking trails are available. Your camp fee and/or day-use fee allow entry to Fort Ross State Historic Park, reachable by the bluff -top trail at the campground. Brochures are available at the Fort Ross Visitor Center.
Bicycles are not allowed on the trails, but may be ridden on camp roads. Bicycle, skateboard and scooter riders must wear helmets.
Plants: Learn to recognize and avoid poison oak and stinging nettles. These plants, which are iritating to the skin, may be found in and around the campsites and on the edge of the road.
Dogs must be leashed and controlled at all times. They must be inside a tent or vehicle at night. Dogs are permitted on paved roads, fire roads, and in day-use areas and campgrounds. Do not leave your dog unattended at the campsite.
There are no RV hookups at the campsites; do not attempt to connect hoses to park faucets. Please do your part in helping us to conserve water.