Visiting Fort Ross State Historic Park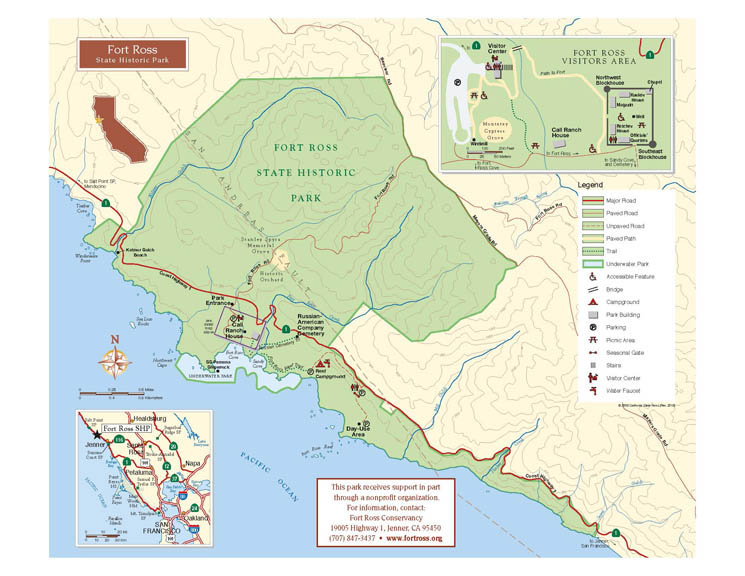 Fort Ross, one of the main tourist attractions between Bodega Bay and Fort Bragg, is a California State Historic Park showcasing a historic Russian-era fort compound that has been designated National Historic Landmark status. Located eleven miles north of Jenner on California Highway One, one of the most scenic coastal routes in the world Fort Ross is surrounded by sandy beaches, panoramic coves, and redwood forests, with breathtaking views of the Pacific Ocean.
The 3,400 acre park offers pristine natural landscapes as well as historic structures and exhibits that bring to life the former Imperial Russian settlement, early California Ranch era, and Kashaya territory. The park is approximately 45 minutes north of Bodega Bay, about 25 miles or an hour's drive from one of San Francisco's oldest retreats -- the Russian River, and 2 hours north from San Francisco.
Fort Ross offers ample parking. The Visitor Center, restrooms, upper picnic areas, and trail to the historic compound are handicap-accessible via ADA trails. There is also handicap-accessible parking near the fort compound. Directions: Visit here for Google Maps link.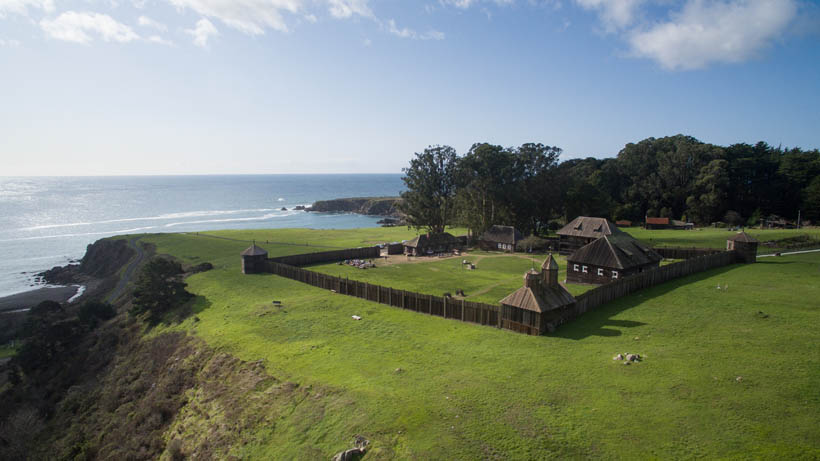 Fort Ross State Historic Park is open EVERY DAY! The Visitor Center and the fort compound is open from 10am to 4:30pm. The park grounds are open from sunrise to sunset.
Reef campground is closed for repairs until further notice. Please call 707/847-3437 for updates.
Call House Museum is closed for repairs until further notice.
Custom, private tours (Russian or English) available upon request; call 707/847-3437. For details on scheduling a private tour, please see FRC's Tour information.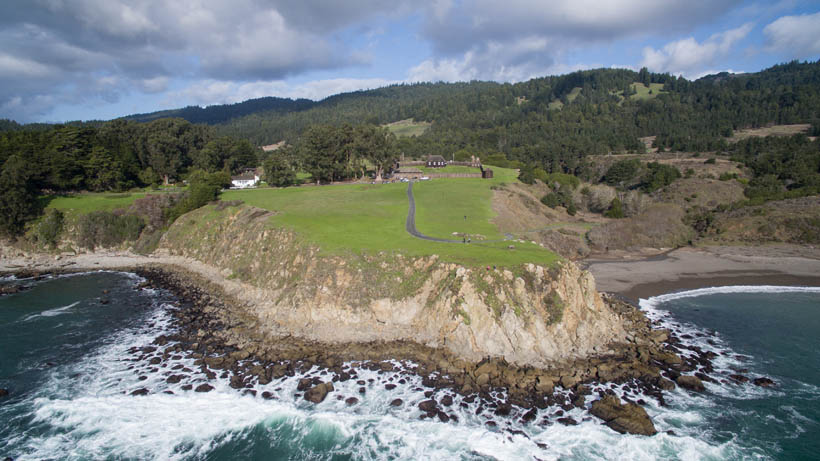 Regular Day Use Fees: (does not apply to special events such as Fort Ross Festival)
$10.00 per car
$9 (senior)
Bus (24 passengers or fewer) $50
Bus (25 or more passengers) $100
Dogs are permitted on leash anywhere you can drive a car (roads, parking lots), inside the limits of any structures (Visitor Center, Fort compound and buildings), picnic areas, and campgrounds. They are not permitted on trails, beaches, beyond the limits of roads, parking areas, campgrounds or picnic areas.
For more information:
707/847-3437 Fort Ross Conservancy office, staffed seven days a week
707/847-3286 Ranger Offices