Fort Ross Harvest Festival 2012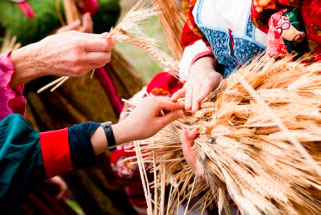 For this year's bicentennial Harvest Festival we will unveil the Fort Ross windmill, a full-size replica donated to Fort Ross by Victor Vekselberg's Link of Times foundation, a Russian-based cultural and historical nonprofit organization.
10:00am-1:00pm: Harvest fruit from the historic orchard
12:00pm: Interpretive Talk in orchard
1:00pm: Interpretive tour of windmill (in Visitor Center parking lot)
2:00-4:00pm: Activities in the fort compound:
Juicing, baking, song & dance, and learning about 19th century agricultural efforts at Settlement Ross,
Craft demonstrations include spinning, basket, candle and rope making,
Russian House Kedry and Sivka Burka will perform traditional Russian song and dance,
Sea Otter Interpretation with SORAC of Monterey Bay.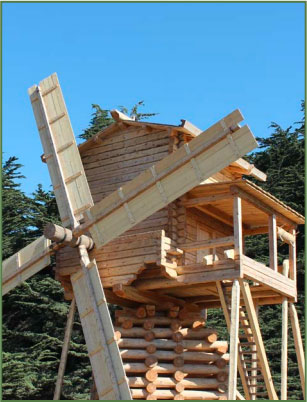 4:00pm: Fort Ross Quilt Raffle Drawing
4:00pm: Slide show presentation in Visitor Center:
Agriculture and the Ranches of Settlement Ross.
Food vendors on site: Cafe Aquatica (coffee, tea, cookies),
Raymond's Bakery (bread, pastries),
Avant Gardens (cobblers, crisps, caramel apples, cider).
Fees: $12 per car; $11 per senior car
Buses (10+ passengers) $80; (25+ passengers) $140
Limited mobility shuttle van available
(please call ahead if assistance is needed)
Fort Ross State Historic Park
19005 Coast Highway 1
Jenner, CA 95450
(707) 847-3437 info@fortross.org