2013 Events at Fort Ross State Historic Park
---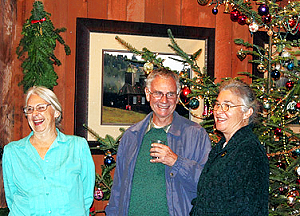 December 14, 12:30pm – 2:30pm: Annual End-of-Year Community Potluck
Join Fort Ross Conservancy for our annual community potluck in the Fort Ross Visitor Center. FRC will kick-start the menu with a few hearty entrees and beverages. Bring something for the table, stay for the live music and great camaraderie.
---
December 8, Kitka at Fort Ross performing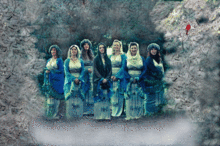 "Wintersongs" Print Brochure Here
12:30pm – VIP Russian Tea and Pirogi with Kitka — $55.00/person, advanced tickets required
— or —
3pm – Public Concert $20/person
Wintersongs is Kitka's critically-acclaimed and wildly popular winter holiday program showcasing seasonal music from a wide variety of Eastern European ethnic and spiritual traditions.
For countless centuries, people around the world have utilized the power or community singing to infuse warmth, cheer, spirituality, wishes for peace, health, and good fortune into the long, dark, cold and difficult winter season. Eastern Europe's geographic position as a crossroads between Europe and the Orient has produced an astonishingly rich and varied array of seasonal musical rituals. Kitka's 2013 Wintersongs program will feature songs ranging from rousing Slavic folk carols; to lush meditative Eastern Orthodox sacred choral works; to Baltic pagan incantations for the return of the Sun Goddess, to Caucasus Georgian Alilos (hallelujahs); to Yiddish, Sephardic, and Hebrew songs for Chanukah; to Bosnian-Muslim mountain ganga songs in praise of home and family. Traditional pieces will be woven together with new folk song arrangements and original compositions by Kitka members and contemporary American and Eastern European composers, all inspired by the customs, beauty, and mystery of wintertime.
12:30 PM – VIP Fort Ross Tour, Blessing Songs in the Historic Chapel, Russian Tea and Pirogis with Kitka, and prime reserved seating for 3 PM Wintersongs Concert
Cost: $55.00/person, proceeds benefit Fort Ross Conservancy.
3:00 PM – Wintersongs Concert Advance general admission tickets: $20, $15 (seniors and students)
Door general admission tickets: $25, $20 (seniors and students) Space is limited: Advance reservations highly recommended!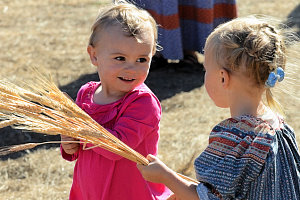 October 26, Harvest Festival 2013 | See Photos Here
Our annual Fort Ross Harvest Festival is upon us and we are thrilled to welcome the full Kitka ensemble to Ross, as well as the singing and dancing of Kedry. In addition, this year we'll have a special Fort Ross-Seaview wine tasting and local lunch catered by four top Sonoma county chefs. See our special Harvest Festival page for details. This event generously sponsored by Renova Fort Ross Foundation.
The Renova Fort Ross Foundation | International Children's Art Contest My Fort Ross!
Children ages 3 to 15 are encouraged to participate and share their visions of Fort Ross, literal or figurative. The size of artwork should not exceed 16 in by 16 in. Young artists may use any type of technique and medium. Each work must be accompanied by the artist's contact information including name, age and electronic and mailing address. The contest will be evaluated in three age groups: 3 to 6, 7 to 11 and 12 to 15 years old. A maximum of three submissions per person is allowed Works must be submitted before September 30, 2013. The winners to be announced on October 15, 2013.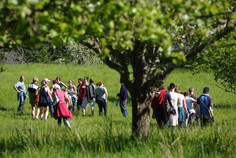 September 22, 10:30 am: Fort Ross Interpretive Hike
Enjoy the natural and cultural splendor of our pristine coastal bluffs, beach and Fort Ross. During this approximately 2 1/2 mile (2-3 hour) guided hike, we'll learn about the marine mammals along our shores, the early 19th century Alaskan hunters who were here with the Russian American Company, the SS Pomono shipwreck off our coast, and, during our lunch break en route, learn more about our unique Fort Ross history.
Meeting point is at Reef Campground parking lot, approximately one mile south of FR SHP entrance. From there we will carpool to Highway One Mile Marker 34.00, near Kolmer Gulch, and hike south to Fort Ross and then return to Reef Campground.
For more information or to confirm event details, please contact: Hank Birnbaum, Fort Ross Conservancy, hankb@fortross.org or at (707) 847-3437.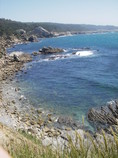 September 14: Park Champions Work Day at Salt Point
Our second workday at Salt Point will focus on brush clearance along the trails. Kids 12 and up are welcome with a legal guardian. FREE CAMPING AVAILABLE ON FRIDAY & SATURDAY.
We can accommodate up to 19 volunteers.
Work day runs from 10am – 3pm on Saturday, September 14.
California State Parks offer free camping at Salt Point on both Friday and Saturday night (September 13 and 14) for all volunteers who pre-register and work the full day.
Lunch is provided for all volunteers.
To register, go to California State Park Foundation's Park Champions Calendar and click on the work day (September 14).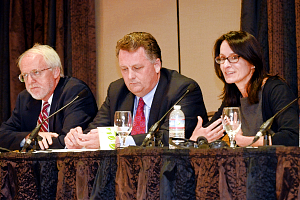 Monday July 29: Fort Ross Dialogue
Fort Ross Conservancy is pleased to have hosted the first inaugural Fort Ross Dialogue on July 29th at Vintner's Inn in Santa Rosa. Fort Ross Dialogue addressed two distinct themes: building institutions, with special reference to the US-Russia Bilateral Presidential Commission and its exchange/culture and energy/environment working groups; and strengthening the cooperative Pacific dimension of US-Russian relations dating back to the Russian-American Company and its southernmost California settlement in the 19th century. Dialogue Program (PDF)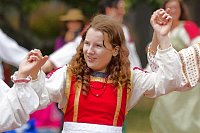 Saturday July 27 & Sunday July 28: Fort Ross Festival!
We had such a good time at our bicentennial celebration, we've decided to throw a repeat performance! Help us welcome Fort Ross into its 201st year by joining us for a weekend celebration. We are bringing back the big stage and we're thrilled to announce that Inna Zhelannaya will be headlining from Russia, thanks to sponsorship from the Ministry of Culture of the Russian Federation.
For a full list of performers and activities, see our Fort Ross Festival page.
More announcements to come over the next month. Email with questions: info@fortross.org
Thanks go to Chevron, and Russian companies Transneft and Sovcomflot, for underwriting this event.
Inna Zhelannaya brought to Fort Ross by Russia's Ministry of Culture.
Northern Rainbow Folkloric Dance brought to Fort Ross by the Vologda regional government.
Historic costumes and scenario scriptwriting underwritten by Renova Fort Ross Foundation.

Friday July 26: Congress of Russian Americans Celebrates its 40th Anniversary
This year marks the 40th anniversary of the founding of the Congress of Russian Americans, and they are planning a conference "Russian America: yesterday, today, tomorrow" with gala banquet, both held at the Russian Center of San Francisco on Friday, July 26th. The conference will be dedicated towards the preservation of Russian language, culture, history and heritage abroad, as well as changing stereotypes and improving US-Russia relations. Read more…
---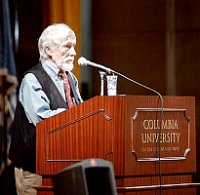 June 23rd, 1pm: Poetry at Fort Ross, featuring Pulitzer Prize Winning Poet Gary Snyder
Join us for a convivial outdoor afternoon benefit poetry reading featuring Pulitzer Prize winning poet and environmental activist Gary Snyder, and Kashaya Pomo poet Martina Morgan. With the Pacific ocean as our backdrop, they will read original works as well as poems of the first European poets in Russian California, Alexander Rotchev and Adelbert von Chamisso. This is a fundraiser for Fort Ross Conservancy. Enjoy the day knowing you are supporting parks and stewardship along our coast. Gary Snyder has donated his day to us & we are grateful for his support. More on Gary Snyder at Fort Ross.
June 15th and 16th, One or Two Day Plein Air Painting Workshop at Beautiful Fort Ross
A weekend of making art in the inspiring light of our spectacular Sonoma Coast at Fort Ross.
Join artist-instructors Valeriy Kagounkin and Tamara Magdalina, both Moscow State (Surikov) Academic Art Institute Cum Laude graduates, with extensive teaching and painting experience in Russia and now in Sacramento.
All painters, beginning through advanced levels, are welcome. Workshop activities include individual artistic instruction and group sessions, Fort Ross presentations plus Sunday art exhibit and reception. Workshop fee includes park day use fees, Saturday morning and Sunday afternoon refreshments, optional affordable meals, reserved discounted campsite or a list of other accommodations.
When: Saturday and/or Sunday, June 15-16, 2013
Where: Fort Ross State Historic Park, 19005 Coast Highway One, Jenner, CA 95450 (12 miles northwest of Jenner)
Cost: $250 for two days, $125 for one day (either day)
For workshop schedule, registration and other information, please contact FRC Programs Manager Hank Birnbaum at hankb@fortross.org, or art instructor Valeriy Kagounkin at (916) 770-9056.
Plein Air Art Exhibit – Saturday-Sunday, June 16, 10AM – 5PM
Artists Reception – Sunday, June 16, 4 PM
Fort Ross State Historic Park at Visitor Center Auditorium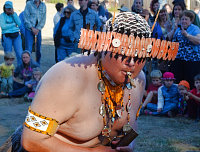 June 8th – Big Time at Fort Ross
Join the Su Nu Nu Shinal dancers for a Bigtime at Fort Ross. The Kashaya will be joined by neighboring tribes for dancing and gaming at Metini/Fort Ross. Dancers from Su Nu Nu Shinal (Kashaya), Alaskan, Pomo, & Aztec tribes will dance at Ross. Please join them for authentic native food, arts and crafts, and dance at historic Ross. This event is organized by our Kashaya neighbors, please come show your support!
Event runs from 10am – 7pm. Special entrance fee is $15 per car.
For more information contact Billyrene at mncf13@yahoo.com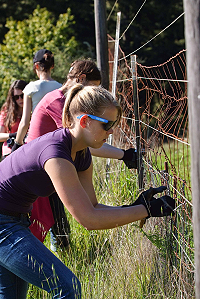 May 4th, 10am – 3:30pm: Park Champions Work Day at Fort Ross
Thanks to a generous grant from California State Parks Foundation, Fort Ross Conservancy will be holding 4 volunteer work days at Fort Ross and Salt Point parks. Join us at Fort Ross for a day-long volunteer effort to make improvements to the historic compound and orchard, and generally prepare for the summer season.
We can accommodate up to 32 volunteers.
Work day runs from 10am – 3:30pm on May 4th.
Minimum age is 12 years.
California State Parks offer free camping for all volunteers who pre-register and work the full day.
To register, go to California State Park Foundation's Park Champions Calendar and click on the work day – May 4.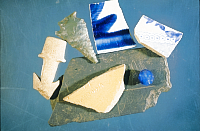 May 4th, 1pm: The Archaeology of Fort Ross: New Findings from Recent Laboratory Investigations
UC Berkeley archaeologist Kent Lightfoot illustrated presentation will give a brief overview on the archaeology of Fort Ross and shed light on recent findings. Author of Indians, Missionaries, and Merchants, Dr. Lightfoot oversaw the 1998 archaeological investigations at the Metini village site at Ross, and is currently working on a Cultural Trail to highlight the rich Kashaya history at Fort Ross. Following this presentation Dr. Lightfoot will lead a walk outside the stockade complex, touching on the history and archaeology of Fort Ross. Presentation will be in the Fort Ross Visitor Center Auditorium.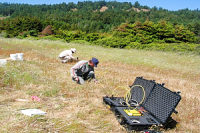 Sponsored by Fort Ross Conservancy; event is free to the public.
State Park gate fees apply.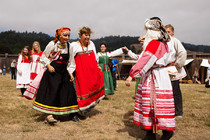 April 20th: Fort Ross Spring Celebration
Join California State Parks for their annual Fort Ross Spring celebration. Join the fun as we greet the Spring with "Russian House Kedry," the "Su-Nu-Nu-Shinal Kashaya Pomo Dancers," and others!
---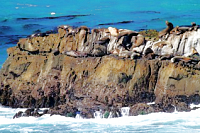 Sunday, April 14, 2 PM: Marine Mammal Presentation and Training: Seals and Sea Lions of California
Please join us for another informative marine mammal monitoring training event featuring Joe Mortenson, co-author of the Field Guide of Marine Mammals of the Pacific Coast, and Jamie Hall with the Gulf of the Farallones National Marine Sanctuary.
The training will include an illustrated pinniped identification presentation, will review our Steller Sea Lion and Harbor Seal protocols, and will provide general information about Fort Ross Conservancy's new marine ecology initiatives.
Sponsored by Fort Ross Conservancy; event is free to the public.
State Park entrance fees apply.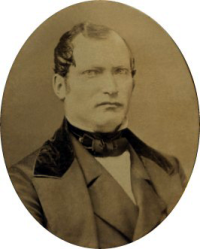 Saturday, April 13th, 2pm: Lecture on the Benitz Era at Fort Ross
Join us for this informative lecture by author, retired State Parks Archaeologist, and FRC Director Glenn J. Farris. Glenn will speak about the Fort Ross era of 1843-1867.
William Benitz, a native of Germany, came to California via Mexico around 1843. He was employed by John Sutter of New Helvetia who assigned him to manage Sutter's property at Fort Ross. Benitz was the fourth such manager under Sutter's ownership, but he stayed on at the property and went into partnership with a fellow German, Ernest Rufus, to petition for the adjacent, and aptly named, German Rancho. Following the American takeover of California, Benitz remained at Fort Ross and married the daughter of another German immigrant named Josephine Kohler, who had come overland from the United States and settled up near Timber Cove.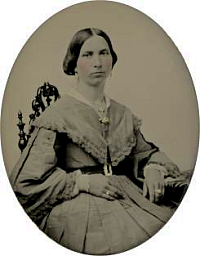 William and Josephine Benitz raised a large family in the more than two decades that they lived together at Fort Ross and clearly put their imprint on the land. They worked well with the 148 Kashaya people who lived in the adjacent community of Métini, although the relationship was rocky at first with two of their children being kidnapped and killed by Indians. Ultimately, however, a close connection with the Kashaya was developed which was revived at the time of a return visit by Josephine Benitz in 1899. Under the Benitz ownership, Fort Ross became a major supplier to San Francisco, first in the Gold Rush and later as the city expanded with new arrivals. A number of the Benitz descendants, now scattered to many parts of the world, have retained an abiding interest in Fort Ross and have contributed a number of invaluable pieces of the history of that time including some wonderful photographs dating to 1866. This talk is dedicated to the long residence of this family at Fort Ross and their contribution to the history of this wonderful place.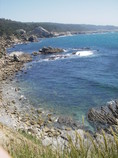 March 23: Park Champions Work Day at Salt Point
Thanks to a generous grant from California State Parks Foundation, Fort Ross Conservancy will be holding 4 volunteer work days at Fort Ross and Salt Point parks. Join us at Salt Point's Gerstle Cove for a day-long volunteer effort to make improvements to Salt Point's Gerstle Cove. We will spend the day clearing brush along the trail and making repairs to the Visitor Center.
We can accommodate up to 32 volunteers.
Work day runs from 10am – 3pm on March 23rd.
Minimum age is 12 years.
California State Parks offer free camping at Salt Point on both Friday and Saturday night (March 22 and 23) for all volunteers who pre-register and work the full day.
Camping will be provided in the Woodside Hike & Bike area, available for Friday and Saturday night (Check in March 22 after 2pm and 3/23, with check out by 12 noon on March 24).
To register, go to California State Park Foundation's Park Champions Calendar and click on the work day (March 23, and upcoming work day on May 4).
March 10th, 2pm – 4:30pm: Magic Lantern Photography Comes to Fort Ross
Photo Palace Bus Tour: 2:00-3:00 Visitor Center Presentation: 3:00-4:30
Step back in time and join Anton Orlov and his early 1900's Magic Lantern plus Photo Palace Bus for this unique and rich visual portrait of early 20th century revolutionary Russia and beyond.
This fun & educational learning opportunity will feature the story the Magic Lantern, the original projecting tool for amusement (pre Hollywood & Powerpoint!) and showing of a remarkable collection of over 100 images of real historic and artistic value taken across Russia and into the Far East.
As a bonus prior to the presentation, meet and get acquainted with Anton Orlov and tour his Photo Palace Bus, a traveling darkroom dedicated to traditional photography. Its aim is propagation of knowledge related to historic photographic techniques through cross-country art exhibits, lectures and demonstrations.
For more information see a Blog post about this exhibit; or the BBC article. Park entrance fees apply. Sponsored by Fort Ross Conservancy; donations accepted.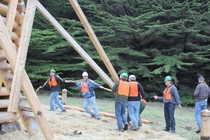 March 9, 1pm: Friends of the Fort Ross Windmill Events
The windmill is experiencing its first Sonoma coast winter and is standing tall and unbowed. However, this structure requires regular attention to keep its many moving parts working freely. Join us for our monthly "windmill turning" where we will spin the blades, rotate the millhouse, and learn a little more about this wonderful structure. Wind permitting, we may even grind some grain.
Email Lindsey.Elliott@parks.ca.gov with questions. BYOHH – Bring Your Own Hard Hat, if you've got one.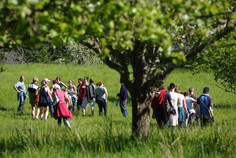 March 9, 3pm: Historic Orchard Presentation
Join local expert Susan Rudy to learn more about the historic Fort Ross orchard. Her talk will focus on the Russian and American Ranch Era and the contemporary efforts to preserve their legacy. She will also discuss the Russian-era cherry trees and the changes in orchard management through the decades. Working with the Fort Ross Conservancy, Susan has received $84,518.00 from Renova Fort Ross Foundation to stabilize and protect the historic Fort Ross orchard.
We are tremendously grateful to both Susan and the Renova Fort Ross Foundation for their vision and dedication to protect this vulnerable living resource. Park entrance fees apply. Call 707/847-3437 with questions.
March 3, 1pm: Marine Mammal Monitoring at Fort Ross – Volunteer Training
In this informational session we will describe the new marine mammal observation program at Fort Ross and give you an opportunity to train and sign up to help us with this exciting field work. This is your opportunity to engage with science at a local level. FRC intends to go out in the field once a month, and once a week during the breeding season. Joining us will be local experts Dr. Joe Mortenson, co-author of "Field Guide to Marine Mammals of the Pacific Coast, Oregon, Washington, British Columbia," and Jamie Hall of the Gulf of Farallones National Marine Sanctuary who have been conducting field work here since the late 1990's.
They will present a slide show teaching us how to identify the marine mammals off our coast and will discuss the logistics of what's required to participate in our monitoring program.
This two hour meeting at the Fort Ross Visitor Center will explore the importance of becoming a "citizen scientist". A separate follow up morning excursion to the Sea Lion Rocks will be scheduled later in March. At that subsequent field training all materials and spotting scopes/binoculars will be provided.
The Fort Ross Sea Lion Rocks, Bodega Rock and Ano Nuevo host the most southerly and fragile extension of the Steller sea lion (Eumetopias jubatus) population in the Eastern Pacific. Providing an accurate year-round count of their presence will help with questions such as:
What is the trend for Steller Sea Lions at Fort Ross?
Does Fort Ross host a breeding colony? (Are there pups here, and if so, when?)
What is the relation between California Sea Lions, Harbor Seals, Elephant Seals and Stellar Sea Lions at Fort Ross? How does each population use the offshore rocks and marine resources? Are they competing for space?
What other marine mammals call these rocks home?
We invite all to attend this meeting and learn about the health of the waters off Fort Ross. Call 707/847-3437 with questions.