Fort Ross Festival 2019
Enjoy these moments from this year's festival.
Saturday July 27: 10 am – 6:30 pm
Advance tickets available through Eventbrite or pay at the park on the day of the event. $20/car
Looking for the perfect way to celebrate Summer in Sonoma County? Join us on July 27th for Fort Ross Festival! Where else can you witness Kashia Pomo ceremonial dancing, sing along to Americana Swing, learn from Alaska Native craftspeople, and take in traditional Russian performances,
all together on the most beautiful stretch of the Sonoma coast? Grab a pint from our Beer Garden and enjoy an amazing day celebrating different cultures. Back by popular demand, join the Fort Ross Militia for Musket and Cannon Firings, and have a BLAST at Fort Ross!
Fort Ross Conservancy suggests you leave your dog at home during Festival because the park will be very crowded and the cannon firing is not dog-friendly. However, well behaved dogs on leash are legally allowed in the parking lot, on roads, and inside the fort compound. Dogs are not allowed on the beach. Thank you. California State Parks supports equal access. Prior to arrival, visitors with disabilities who need assistance should contact (707) 847-3437.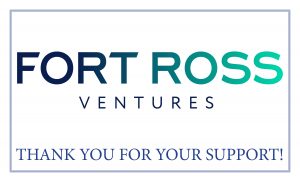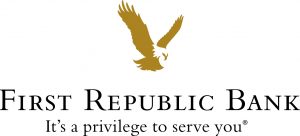 Schedule (subject to change)
9:00 Divine Service – St. Nicholas Cathedral, San Francisco (Chapel)
10:30 Russian Orthodox Procession to the cemetery & Panikhida
11:00 Bell Ringing: Victor Avdienko, Bell Ringer & Percussionist, SF Symphony (Chapel)
11:00 Russian American History Video Contest Presentations (VC auditorium)
11:00 Story Time with Mrs. Rotchev (Rotchev House)
11:30 Tea Tasting (Kuskov House)
11:30 San Francisco Balalaika Ensemble (Fur Warehouse)
11:30 Archaeological Tour with Glenn Farris (outside south sallyport gate)
11:30 Story Time (in Russian & English) – with Marina Pavlova – near Chapel
11:30 Windmill presentation
12:00 Second Annual Fort Ross Borsch Cook-Off (Fort Compound Kitchen)
12:00 Kedry – Traditional Russian games & circle dances (Fort Compound)
12:30 Slavyanka Chorus – Sacred Songs (Fort Ross Chapel)
12:00 Fort Ross History & Trade Presentation (Fur Warehouse)
1:00 Militia & Cannon Demonstration
1:00 – 1:45 Dirty Cello Live Americana Music (Call Picnic Area)
1:30 Tea Tasting (Kuskov House)
1:30 San Francisco Balalaika Ensemble (Fur Warehouse)
1:30 Tea with the Rotchevs (Rotchev House)
1:30 Storytime (in Russian & English) with Svetlana Perschon
1:45-3:00 Traditional Games – MAS wrestling, tug-of-war, etc. (Inside fort, SE corner)
2:00 Su Nu Nu Shinal – Kashia Pomo Dancers (Marine Terrace)
2:00 Bell Ringing: Victor Avdienko, Bell Ringer & Percussionist, SF Symphony (Chapel)
2:30-3:15 Dirty Cello – Live Americana Music (Call Picnic Area)
2:30 Slavyanka Chorus – Russian folk, patriotic & Cossack songs (Fur Warehouse)
3:00 Militia & Cannon Demonstration
3:30 Tea Tasting (Kuskov House)
3:30 Kitka – Balkan, Slavic & Caucasian Harmonies (Fur Warehouse) (45 min)
3:30 Windmill Presentation
3:30 Story Time (in Russian & English) – with Marina Pavlova – (near Chapel)
4:15 Kedry – Traditional songs under apple trees (Fort Compound)
4:30 История Форта Росс и морского промысла (Fur Warehouse)
5:30 Beer Sales Close
6:30 Festival Ends

Ongoing Activities
10-5:30 Fort Ross Visitor Center Bookshop, museum, films, & displays
11-5:00 Fort Compound Crafts and Marketplace
11-5:00 Music, dance, cooking & more from the Russian, Alaska Native & Kashia communities
11-3:30 Marine Mammal & Fur Trade Interpretation (Fur Warehouse)
11-3:30 The Marine Mammal Center: Tagging and Tracking and Telemetry, Oh My! (Visitor Center)
11-5:30 International Food Bazaar (Call Picnic Area)
11-5:30 Beer Garden (Call Picnic Area) Beer sales end at 5:30pm
1 -4:00 Call Garden Open
11:30-4 Meet the miller & woodworker at the Windmill (with turnings at 11:30 & 3:30)
KITCHEN DIPLOMACY in action – 2nd Annual FORT ROSS BORSCHT Cook-off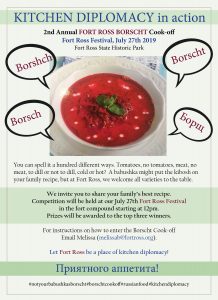 You can spell it a hundred different ways. Tomatoes, no tomatoes, meat, no meat, to dill or not to dill, cold or hot? A babushka might put the kibosh on your family recipe, but at Fort Ross, we welcome all varieties to the table. We invite you to share your family's best recipe. Competition will be held in the fort compound starting at 12:00 pm. Prizes will be awarded to the top three winners.
For instructions on how to enter the Borscht Cook-off Email Melissa (melissab@fortross.org).
Let Fort Ross be a place of kitchen diplomacy!
#notyourbabushkasborscht #borschtcookoff #russianfood #kitchendiplomacy
Download the flyer here: Borsch cook off_2019
Performers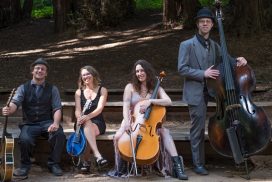 DiRty Cello – From China to Italy, and all over the U.S., Dirty Cello brings the world a high energy and unique spin on folk, gypsy and bluegrass. Led by vivacious cross-over cellist, Rebecca Roudman, Dirty Cello is cello like you've never heard before. From wailing gypsy cello to virtuosic stompin' bluegrass, Dirty Cello is a band that gets your heart thumping and your toes tapping!
"The group seamlessly careens from blues to bluegrass and rock in a way that really shouldn't make sense but somehow does." LA Times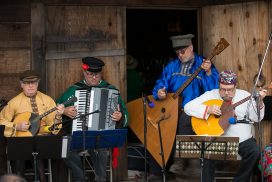 San Francisco Balalaika Ensemble keeps traditional alive by performing Russian, Ukrainian, Russian Roma (Gypsy), and Crimean Tatar music in a traditional folk instrument orchestra of balalaikas, domras, bayan (Russian button accordion), zhaleika/brelka (Russian reed pipes) and sopilka (Ukrainian flute).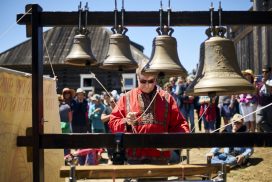 Bells! Enjoy the joyful sound of ringing bells (zvonnitsa) emanating from on high, with performances by soloist Victor Avdienko, Bell Ringer and Percussionist of San Francisco Symphony Orchestra. Bells provided by Blagovest Bells of Novato, California.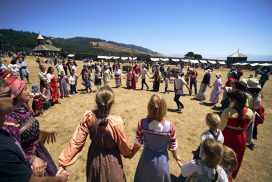 Russian House Kedry generously brings Fort Ross to life during the festival with their traditional Russian folk songs, dances, rituals, games, crafts and baking. Get ready to join in!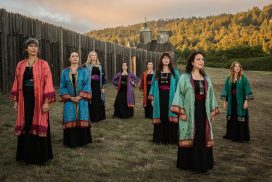 East Bay women's vocal arts ensemble Kitka is inspired by traditional songs and vocal techniques from Eastern Europe. Their exquisite harmonies resonate as if energized by the universe itself. Special thanks to the California Arts Council for supporting Kitka's performances at Fort Ross.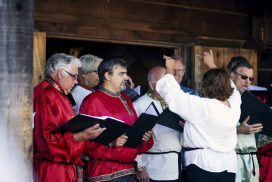 Slavyanka Chorus brings their rich program of Russian sacred and folk music to Fort Ross, where we'll hear ancient church music from Russia's past sung in the Chapel…and wild Cossack songs in the yard! Don't miss this wonderful choral group, a long standing tradition of Fort Ross Festival.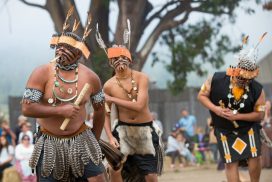 The Kashia were the first people known to have lived in the area that is now Fort Ross, and they continue to live on these lands today. Su Nu Nu Shinal, which means Huckleberry Heights, are Kashia Pomo and Coast Miwok Native Americans from California who have been performing traditional dance for over 40 years. They will dance in their traditional dance circle on the ocean terrace outside the fort compound.
In the Historic Outdoor Kitchen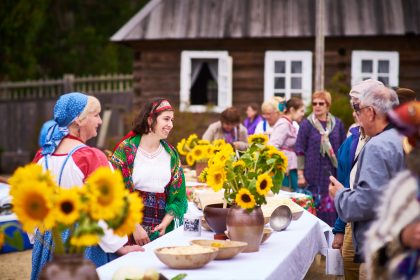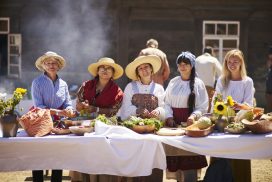 Walking into the fort from the main entrance you will be greeted by smells of campfire, borscht, and other traditional Russian foods, as our interpretive kitchen volunteers busily prepare, cook, and demonstrate how to make these dishes over an open fire.
Hands-On Crafts Demonstrations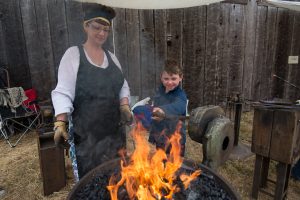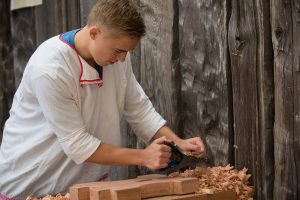 Settlement Ross was one of the first industrial centers of California and many skilled craftspeople were hard at work building California's first ships, windmills, clay bricks, barrels, and much more. At Festival you can watch coopers, spinners, carpenters, woodworkers, and many other skilled craftspeople busily preparing their wares, reminiscent of the Fort Ross era when they traded with the Spanish, Mexicans or Bostonians. Try your hand at making rope, weaving a mini-basket, rolling a candle, or tug-of-war!
Alaska Native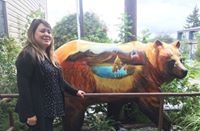 Danielle Larsen is a contemporary illustrator and painter with Unangan Aleut, Koyukon Athabascan, Inupiaq and European ancestry. She received her Bachelor of Fine Arts degree from the University of Alaska, Anchorage. She is best known for her colorful, graphic, large-scale paintings of jarred, smoked salmon inspired by her father. Her paintings are rooted in her Alaska Native culture and her memories growing up in Southcentral Alaska. Her still life compositions represent her own impressions and experiences expressed She learned from her family the importance of her cultural traditions of drawing, beading, and quilting. She studied with Alaska Native Master artists Alvin Amason in painting, Perry Eaton in mask making, Emma Hildebrand in caribou tufting, Florence Sheakley in two needle beading, and Mary Tunchuk, Elaine Kingeekuk, and Sonya Kelliher-Combs in seal gut sewing. She also studied with Garry Mealor in watercolor, Steve Gordon in painting, and Hugh McPeck in sculpture.through energy and light.
Windmill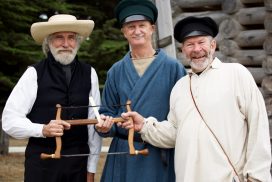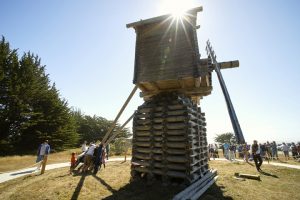 Meet the millers and woodworkers, grind grain in the quern, and learn about the unique construction techniques of the Fort Ross windmill. Ongoing demonstrations from 11:30am to 4:00pm, with windmill turnings at 11:30 & 3:30.
Call Picnic Area Activities
Grab a Pint at our 6th Annual Beer Garden!



Fort Ross Festival's Beer Garden, with its incredible front row seat to the Pacific Ocean, offers a great variety of delicious food and cold beverages for you to enjoy while listening to live Americana music by Dirty Cello.
We are thrilled to have the continued support from local North Coast Brewing Company and Lagunitas Brewing Co. We'll have a wide variety of beers from each brewer, from hoppy IPAs to rich, roasty Stouts.
And for the non-beer drinkers, we send a huge Thank You to Hirsch Vineyards for donating some of their world renown, very local wine.
All profits from the Beer Garden go to support Fort Ross Education Fund, bringing under-served school groups to Fort Ross for our Marine Ecology Program and Environmental Living Program.
International Food Bazaar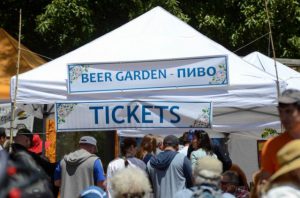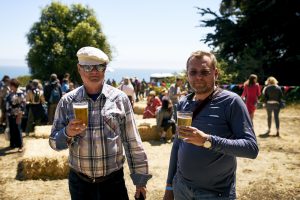 Choose from a wonderful variety of local vendors in our International Food Bazaar! Try traditional Russian borscht and piroshki from Russian House #1 in Jenner, slow smoked BBQ with fresh coleslaw from BBQ Smokehouse Bistro & Catering, or a delicious chicken tikka or clam chowder from Curry Sensations, of get a fry-bread with Metini Native Cultural Foundation food booth.
For the first time, we welcome Sonoma County based Epicurean Escape Catering! Take a trip around the world, one bite at a time! "We use locally sourced, organic ingredients whenever possible from only the highest quality suppliers."
Russian American History Video Contest- Russian student presentations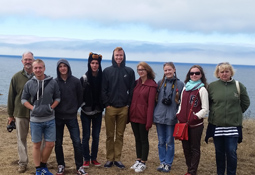 Thanks to the US Embassy in Moscow and Project Harmony, Inc., we will welcome the Fort Ross Quest contest winners, high school students visiting us from all across Russia. Don't miss their presentation in the Visitor Center Auditorium Saturday at 11am. Citizen diplomacy in action!
Tea – Interpretive Talk & Tasting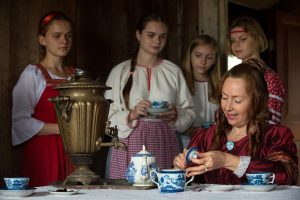 What made tea such a popular beverage? Where did the "Russian Caravan" tea brand come from and what gave it such a unique smoky flavor? How was tea brought from China, Russia, America, and Europe? These questions will be answered! Join us in a fascinating adventure across the great Russian Tea Road: from Chinese plantations, through the great deserts, Siberian taiga, northern seas and the Pacific Ocean right to Fort Ross. Learn this and much more from the Russian storytellers Galina Epifanova and Andrey Zabegalin. Guests are welcome to purchase delicious teas and sweets.