2019 Events at Fort Ross State Historic Park
FIRST DAY HIKE: Tuesday, January 1, 2019 10:30 am – 2:00 pm, Salt Point State Park
Fisk Mill – Stump Beach – Salt Point First Day Hike
Start off the New Year on the right foot: good exercise, good company and the pristine beauty of our Sonoma coast! This approximately three-and-a-half mile, three-hour easy-to-moderate hike will take us through arguably the most scenic section of Salt Point State Park. Meet at 10:30am at the Gerstle Cove/Salt Point parking lot and carpool to trailhead at Sentinel Rock/Fisk Mill. For more information Email hankb@fortross.org or call (707) 847-3437.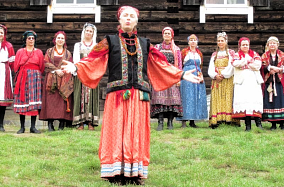 Saturday, January 19th: Kolyadki
Winter Village Celebration with Kedry families. Villagers start Winter Celebration with "visitations" to different buildings inside the fort singing "Carole" songs. Some of the songs are very old and some are funny; most of them have words of gratitude and blessings. The "hosts" give the visitors treats. Traditionally it ends with the feast and then more community singing and dancing if weather permits. This is a free event but state parks day use fees apply.
Friday, March 8:Viola Adunca Treasure Hunt Returns!
First Training: 11:00 AM
Join us for for the return of our botanical treasure hunt! We are looking for volunteers to explore the beautiful coastal bluffs of Fort Ross and Salt Point State Parks in search of the tiny flower known as the Western Dog Violet (Viola adunca) and to upload your findings using the "Calflora" app on your smartphone.
The flower is the host plant for the endangered Silverspot butterflies found along our coast. Butterflies are an important part of our ecosystem and, similar to the declining California monarch populations we've all been reading about, the Silverspot butterflies have been listed as endangered since 1997. Because of the data we've collected in previous surveys, California State Parks (CSP) and Fort Ross Conservancy were awarded a Coastal Prairie Restoration Grant of $100,000 to restore our grasslands and save our butterfly friends! We owe our dedicated volunteers for being a huge part of that success! This year's surveys will further Fort Ross Conservancy and State Park's conservation efforts to improving our coastal prairie habitat. By participating in this flower survey you will have the opportunity to sign up for the butterfly surveys this summer and be out in the fields working with our CSP environmental scientists.
If you are interested in participating, email Melissa Bushner melissab@fortross.org.
All volunteer hours will contribute to the State Parks Volunteer In Parks program which awards volunteers with park passes depending on the number of hours served. Volunteers who complete 24 hours of service in a calendar year will receive a district-wide parks pass for the following year. A state-wide pass will be rewarded for 200 hours of service.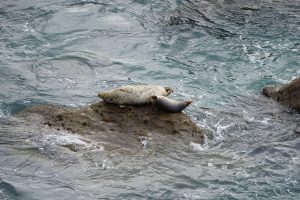 Saturday, March 9:Marine Mammal Monitoring at Fort Ross – Harbor Seal Surveys –
Annual Training: 9:30 am – 12:30 pm
Come join us for an onsite field training that will introduce you to our Harbor Seal surveys. Surveys take about two hours and are conducted by walking two miles of beautiful low-tide shoreline and monitoring our pinniped friends. There are twelve Saturday surveys scheduled from March through July of 2019 (surveys can be completed any day, Thursday through Monday, around the Saturday target dates). Survey data is sent to the National Park Service's SF Bay Area Network Inventory & Monitoring Program. By contributing to the long-term monitoring of harbor seals, this data will aid in protecting seal colonies and assessing the health of the marine ecosystem! Free training offered by Fort Ross Conservancy. Please contact Melissa Bushner to confirm attendance (or arrange for alternative training time) at melissab@fortross.org or call (707) 847-3437.
All volunteer hours will contribute to the State Parks Volunteer In Parks program which awards volunteers with park passes depending on the number of hours served.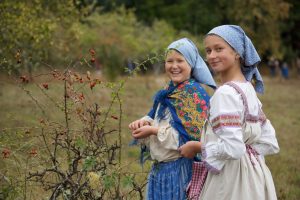 Saturday, April 6: Spring Celebration
Join our Kedry volunteers for the festive "Verbnoye Voskresenie" (Pussy Willow, not Palm Sunday), a family friendly holiday featuring traditional Russian/Slavic ritual and song and fuzzy catkins, welcoming Spring! Symbolic willow walk around the village and lyrical singing while doing crafts.
---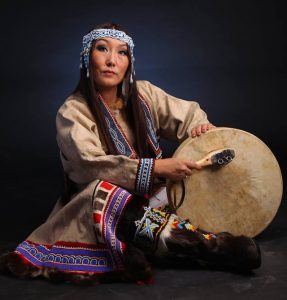 Featuring the Anchorage Unangax Dancers from the Aleutian Islands of Alaska.
Ekatherina Savvinova (Saina) of Sakha Republic, will be performing her songs and sharing the Siberian Native history at the Fort.
Haida Artist Rachel Langford will be leading a metal etching project and we will have metal works for display and sale.
6th Annual John Sperry memorial Qayaq Race – contact Lauren Peters at sjsulauren@gmail.com to sign up!
Here is the link to the schedule!
---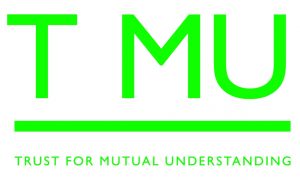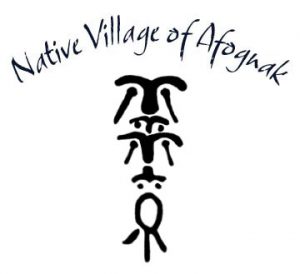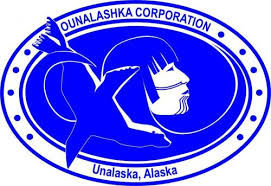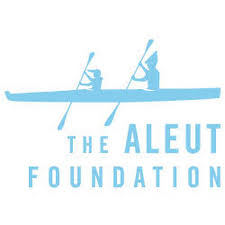 Saturday, June 8: Snapshot Cal Coast
9 AM – 1 PM
Dust off your rubber boots. Dig out your Chacos or Tevas. Grab a tide table and a friend. Get your cameras and smartphones ready!
Join Fort Ross Conservancy as we come together for the statewide movement lead by The California Academy of Sciences to get out to the coast, search for as many creatures as we can find, and share the photos of our discoveries on the website and app, iNaturalist.
We will be meeting at Fort Ross State Historic Park at 9:00 am to witness as much of the – 0.8 tide at 9:40 am as possible.
Free camping will be available at Salt Point to those who Register Here, so bring your tents, sleeping bags, meals, and s'mores ingredients! We will be camping in groups, first 24 to register only will camp for free.
What to bring – Your smart device or camera, rain boots or other shoes ok with getting wet, warm layers, sun hat, sunscreen, lunch, snacks, water.
Snapshot Cal Coast is a California statewide effort to document our coastal biodiversity and hold a series of BioBlitzes up and down the California Coast, focusing on intertidal zones in marine protected areas (MPAs). We will be working together with the MPA Collaborative Network and other partners to create a "snapshot" in time of where species are located along our coast.
Contact Director of Programs Song Hunter for more info at songh@fortross.org
What is a BioBlitz?
BioBlitzes bring people together to document biodiversity in one place at one time, recording observations of plants and animals using smartphones or digital cameras and uploading results to the biodiversity recording and social networking platform iNaturalist (www.inaturalist.org). These events connect people of all backgrounds to the outdoors, inspire everyone to protect biodiversity, and at the same time generate invaluable data.
Working together, we can learn a lot more about our coast. We are off to a pretty good start here in the Golden State– click here to explore all of the observations made with iNaturalist along the entire California coast over the past nine years. In a typical grassroots, one-day BioBlitz, together with ~50 volunteers, we make 1500 observations of about 250 species in 3-4 hours. So, over these two days in June, we could add 14,000 observations, and for the first time generate a coast-wide snapshot of California Coastal biodiversity.
Why BioBlitz?
We have never attempted a coordinated BioBlitz on this scale with specific questions in mind. This series of coastal BioBlitzes and individual observations will:
Gather data critical to understanding and managing marine species
Build awareness of the biodiversity of the California coast and the MPA Collaborative Network
Bring together local community in support of marine stewardship
Recruit new volunteers
Be really fun
Together we will increase knowledge of California's ocean and coastal habitats and their wildlife populations. We will foster collaborations among state and federal agencies, nonprofit organizations, and tribes, and engage a broad range of California's communities in activities that promote coastal conservation and connect us to nature and each other. This series of events will also work to build and expand our community of citizen scientists and stewards who can collectively advance scientific research and protection of California's marine resources. The resulting data will be invaluable to managers and scientists for determining long-term trends, and we will be the first to use tools such as iNaturalist to monitor California's MPAs at the same moment in time.
Event brought to you by Fort Ross Conservancy in partnership with California State Parks and The California Academy of Sciences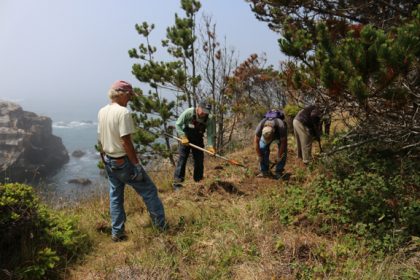 Sunday, June 23: Park Champions at Salt Point
Join us on June 23rd for a Park Champions work day in the Kruse Rhododendron State Reserve! Volunteers will help park staff with trail brushing and trimming. Free camping at Woodside Campground included for Saturday and Sunday nights. Check out the Park Champions website for more information and scroll down to the calendar to sign up by clicking on Salt Point on June 23rd. http://calparks.org/help/park–champions/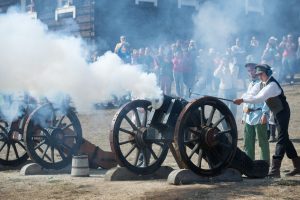 Tickets are on sale at Eventbrite!
Looking for the perfect way to celebrate Summer in Sonoma County? Join us on July 27th for Fort Ross Festival! Where else can you witness Kashia Pomo ceremonial dancing, listen to folk, gypsy and bluegrass music, learn from Alaska Native craftspeople, and take in traditional Russian performances, all together on the most beautiful stretch of the Sonoma coast? Grab a pint from our Beer Garden and enjoy an amazing day celebrating different cultures. In addition, with fantastic support from California State Parks, we are bringing back the cannon and militia to this year's celebration!
We will be holding our second Borsch Cook-Off! If you have a recipe you'd like to share, bring a pot of borscht and see how your borscht compares to others in the competition and win some prizes! Borsch cook off_2019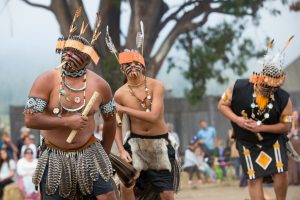 Saturday, August 3: Metini Day
SuNuNu Shinal Pomo Dance Group is hosting the third annual Metini Day at Fort Ross. This event is open to all, so come on out and help celebrate this special place.
Dancers: 1 pm – 6 pm
Dinner: 6 pm
Salmon Pit BBQ, Acorn Demonstration, Indian Tacos, Cotton Candy, Arts & Crafts, Candy Apples
For More Information Contact Billyrene Pinola at 707/326-0595
September 21, 2019: California Coastal Cleanup Day at Fort Ross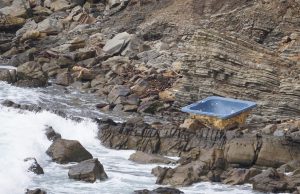 Camping available at Woodside Campground/Salt Point State Park:
Friday, Sept 20 & Saturday, Sept 21
You must register ahead of time to get free camping!
Join Fort Ross Conservancy, California State Parks Foundation's Park Champions, and the California Coastal Commission in the statewide movement, Coastal Cleanup Day! Last winter the Russian River flooded, washing up trash, tires, and even a hot tub on our stretch of coastline! Let's work together to clean this up and get our beaches back to the pristine state they should be.
Bring: layers, sturdy shoes (you'll be scrambling up and down rocks to get down to the beach), water, lunch, a hat, your camera. All ages welcome!
We will provide: Contractor bags for the trash, gloves, trash pongs, light refreshments in the morning.
Register with BOTH our partners please!
Register for the day with Coastwalk here
Register for Park Champions here
Meet at the Visitor Center at 9:30AM
Fort Ross Conservancy
19005 Coast Highway One
Jenner, CA 95450
Questions? Email Song K Hunter at songh@fortross.org
---
Harvest is the time to enjoy autumn's fresh air with friends and family, acknowledging all that the seasons provide us. Please join us! Harvest Festival is a free event. Please park at the main parking lot and take the shuttle to the orchard. Regular State Parks kiosk fees of $8/car apply.
There will not be food vendors at the park–please bring a picnic.
Apple and pear picking in the historic orchard,
Juicing the apples (store bought apple juice will be served),
Pumpkin Carving for kids of all ages,
Russian group Kedry and their families in traditional costume singing and performing seasonal games,
Wooden apple painting with Andrei Borovsky,
Kids games, seasonal food samples,
11:20am – Interpretive tour of San Andreas Fault and Spyra Redwood Grove (25 minutes, easy walking),
12:10pm – Interpretive talk about the historic orchard highlighting the first grapes grown in Sonoma county, the Russian-era cherry trees that still survive, and the expanded orchard developed during the ranch era (15 minutes, in the orchard),
12:30-2pm optional farm-to-table family style luncheon in the orchard. Advanced purchase required; details below.
And back down the hill:
2:00pm – Windmill demonstration and interpretive talk (at the main parking lot)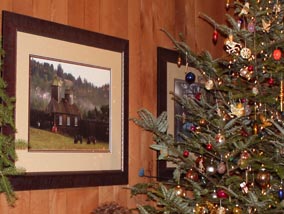 Saturday, December 14, 2019: COMMUNITY POTLUCK
12 – 3 pm
Fort Ross Auditorium
We invite our friends, members, and local community to join us on December 14th at 12pm for our annual holiday party. FRC will bring a few hearty main dishes to share. Please bring a side, salad, or dessert for the table.
Questions? Email Sarjan Holt at sarjanh@fortross.org or call 707/847-3437.