2020 Events At Fort Ross State Historic Park
Gerstle Cove-Stump Beach First Day Hike Wednesday, January 1, 10:30 am – 2:00 pm Salt Point State Park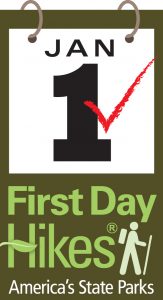 The most exciting time of the year to see the wild beauty of the Sonoma Coast is mid winter, as the waves boom to shore, the dark clouds roil out over the Pacific Ocean and (thanks to our November rains) the first wildflowers begin to peep up. Even when the sky is moody and gray the ocean is alive. What better way to begin the year than a bracing hike right at the water's edge and then safely view the heavy breakers rolling in.
We will meet at the large day use parking area at Gerstle Cove (restrooms available) at 10:30 am. This is a mostly level easy hike on marine terraces north all the way to Stump Beach, which is 1.2 miles each way (with optional carpool return shuttle). We will pass by the tafoni honeycomb geologic sandstone formations Salt Point State Park is famous for and stop briefly by an arched rock. If the weather permits we have the added option to descend a narrow steep trail to Stump Beach and enjoy our bag lunches perched on driftwood logs at the sandy beach and then hike up a steep draw and through the woods (and up and over some downed trees) to a scenic overlook plus perhaps see the waterfalls at nearby Phillip's Gulch Creek. Plan for 3 hours round trip and a bit longer if we are able to ford Miller Creek at Stump Beach and continue north.
Please bring your own water, a bag lunch, layered clothing, sunscreen, headwear, hiking boots (be prepared for some possible brisk wind and seaside moisture) and if desired, optional hiking sticks, binoculars, and camera. Not recommended for kids under eight and – sorry –no dogs are permitted on Salt Point State Park trails, or on the beach. Hike co-leaders are California State Park's Susanna Barlow and Fort Ross Conservancy's Hank Birnbaum. California State Park parking fees apply. Salt Point State Park brochure & map link. Pair this hike with a 2:30pm Fort Ross Guided Tour & Tea. For more information please email hankb@fortross.org or call 707-847-3437. For rain cancellation info, please email or call (707) 321-5783. Limited cell phone and wifi reception on the north Sonoma Coast.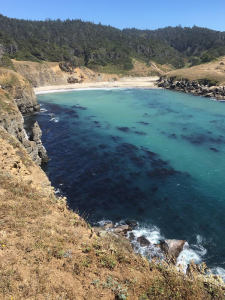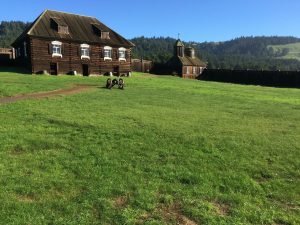 ---
First Day Fort Ross Guided Tour & Tea
Wednesday, January 1 2:30-4:00pm Fort Ross State Historic Park $10/person
Learn the inside stories of Fort Ross, featuring a guided tour through the fort compound, behind locked doors, including an introduction to surrounding neighborhoods and the Kashia Pomo, Russian and Ranch eras. Following our hour-long tour, let's sit down at the samovar for a cup of hot tea before you hit the road. Meet at 2:30pm at the Fort Ross Visitor Center. $10/person plus California State Park parking fees apply. Tour led by Fort Ross Conservancy's bilingual (English and/or Russian) guide Hank Birnbaum. Pair this tour with a morning Salt Point First Day Hike. Email hankb@fortross.org or call (707) 847-3437.
---
Fort Ross Winter Celebration – Saturday, January 25
12-1:30 p.m. Traditional Russian Kolyadki singing, skit & games
Join "Russian House Kedry" at Fort Ross to learn about the traditional Russian Winter holiday "Kolyadki" and the upcoming transition to Spring.Enjoy kid friendly traditional folk games, crafts, song and baking, all to help celebrate Tatyana's Day, the traditional day for honoring all students.
---
2-4 p.m. Fort Ross Compound Walking Tour and Tea with Samovar
Hear the behind-the-scenes stories of Fort Ross/Metini by joining us on a guided tour through the fort compound. We'll venture behind locked doors and outside the compound walls to learn about the surrounding neighborhoods of the Kashia Pomo, Alaska Native, Russian, and Ranch eras. Following our hour-long tour, let's sit down at the samovar for a cup of hot tea, treats and traditional folk songs with Kedry. Meet at 2:00pm at the Ocean Gate to Fort Compound. $20/person plus California State Park parking fees apply. Tour led by Fort Ross Conservancy's bilingual (English and Russian) guide Hank Birnbaum. Limited seating, reservations highly suggested: Reserve your spot for Tour & Tea here.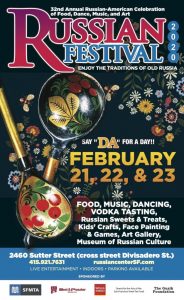 ---
Russian Festival in SF – February 21, 22 & 23
Enjoy the traditions of Old Russia at Russian Center in San Francisco!
Food, Music, Dancing, Vodka Tasting, Russian Treats & Sweets, Kids' Crafts, Face Painting & Games, Art Gallery, Museum of Russian Culture. Please see the Russian Center website for more information.
Snapshot Cal Coast 2020 SUMMER & FALL: June 1st-November 16th!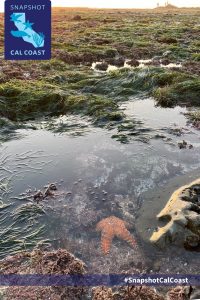 This year due to the Coronavirus, our regularly scheduled summer Snapshot Cal Coast event had to be cancelled. Thankfully, areas of the coast are starting to open back up, giving us the opportunity to adapt and update this wonderful event. From June 1st-November 16th, Cal Academy will be holding a 'physically distant and hyper-local' Snapshot Cal Coast. Please only go to beaches that you can get to safely and legally on your own or with your families and make observations as long as you are following local laws and respecting beach closures. Fort Ross Conservancy will be partnering with Cal Academy, who will provide digital and online resources, and a list of beaches and places we most need data from. We are hoping to host a more traditional Snapshot Cal Coast event some time between November 28th-December 16th. Stay tuned!
Background on Snapshot Cal Coast
For 1-2 weeks every year, Fort Ross Conservancy, Cal Academy, and many other non profits, agencies and individuals mobilize up and down the State of California to make and share observations of as many coastal species as possible.
From Del Norte to San Diego and everywhere in between, we work together to build an annual snapshot of biodiversity along the California coast that is useful for scientists at local, regional, and state levels. We are building our community of observers and recorders interested in documenting California coastal biodiversity and answer targeted research questions in support of California Marine Protected Areas.
Together, we are gathering the data needed to determine species ranges now against which we can measure and monitor changes in the future.
How to participate in Snapshot Cal Coast 2020 Summer & Fall:
Follow all local laws and respect beach closures and physical distancing rules. Check out these regularly updated lists of beach closures & rules. Sonoma County parks.
Download the iNaturalist app for iPhone or Android
Create an account to start making observations.
Follow the Snapshot Cal Coast Summer & Fall 2020 project.
Find a beach that needs data and sign up here or choose a beach or coastal area you can visit regularly.
Head to the coast on your own, with your family or with the people you live with between June 1st-November 16th! Make and share observations of plants and animals you see, especially species on our most-wanted list.
Here is a list of dates with good low tides in California, but check out NOAA's tide table to find exact times for low tides near you.
Spread the word! Use our hashtag on social media #SnapshotCalCoast