JULY 2019 ENEWS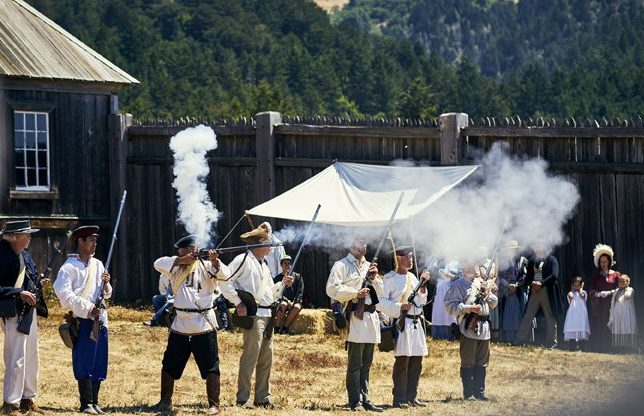 July 27th, Fort Ross Festival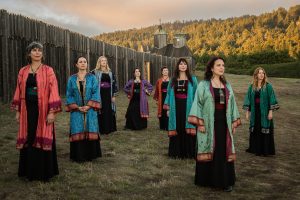 Fort Ross Festival offers something for everyone, with many amazing performers spanning a wide range of musical delights!
In the fort compound the exquisite harmonies resonate as if energized by the universe itself: Kitka! Have you heard the Bells? Enjoy the joyful sound of bell ringing (zvonnitsa) emanating from on high, with performances by soloist Ty Gale, Bellringer of St. Nicholas Orthodox Church in San Anselmo, California. And the San Francisco Balalaika Ensemble keeps tradition alive, performing Russian, Ukrainian, Russian Roma (Gypsy), and Crimean Tatar music in a traditional folk instrument orchestra of balalaikas, domras, bayan (Russian button accordion), zhaleika/brelka (Russian reed pipes) and sopilka (Ukrainian flute).
The Kashia were the first people known to have lived in the area that is now Fort Ross, and they continue to live on these lands today. With the majestic Pacific Ocean as a backdrop, Su Nu Nu Shinal - Kashia Pomo and Coast Miwok Native Americans from California - will dance in their traditional dance circle on the ocean terrace outside the fort compound.
Russian House Kedry brings the Fort Compound to life with traditional Russian folk songs, dances, rituals, games, crafts and baking. Get ready to join in! Hear the rich tones of Slavyanka Chorus, singing Russian sacred and folk music to Fort Ross. Enjoy your ice cold beer and kvass in the Beer Garden while stomping to Americana group Dirty Cello, who" seamlessly careen from blues to bluegrass and rock in a way that really shouldn't make sense but somehow does ( LA Times)."
There are also hands-on crafts and craft demonstrations, cooking demonstrations and a borscht competition, kids' activities, and the Fort Ross militia and cannon firing -- all in the spectacular Sonoma County setting of Fort Ross!
Tickets are on sale at Eventbrite! or at the park on day of event.
Fort Ross Benches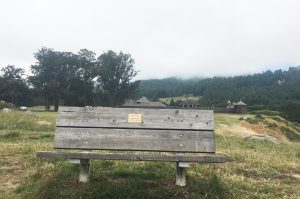 Would you like to have a personalized bench plaque at Fort Ross? Fort Ross Conservancy now offers a limited number of customized donor bench plaques at Fort Ross State Historic Park. Funding from the Donor Bench Program will help FRC continue our work connecting people to the history and beauty at Fort Ross and Salt Point.
Whether you select a bench location with a view of the Pacific Ocean or one nestled quietly in the trees, your personalized bench will provide years of recognition of the important people or occasions in your life.
All details on our website at https://www.fortross.org/donate/donor-benches
Borsch Cook-off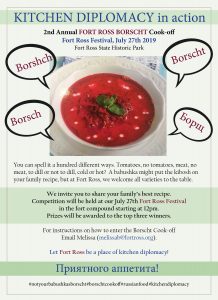 Lynn Rudy, Call House Museum Volunteer Manager, Retires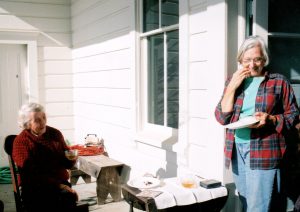 Lynn Rudy has retired after 20 years as Volunteer Manager of the Call House Museum and Garden at Fort Ross. We are grateful for her unwavering enthusiasm, unstoppable curiosity, immense scholarship, and meticulous organizational skills, all of which she utilized to create this gem of a museum. She led tours, recruited and trained docents, furnished the house with artifacts collected from the Call family, and brought this important early ranch era house back to life when many around her did not quite understand its value. On the left you see Lynn with Call granddaughter Barbara Black who donated many family items for display. Fort Ross Conservancy is deeply grateful for Lynn's dedication to preserve the history of the Call family who occupied the house for almost a century (1873-1972).
ELP Family Camp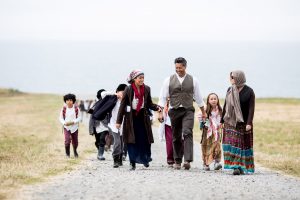 If you've visited Fort Ross while there's an Environmental Living Program in full swing, you may have wished you were back in fourth grade! During the school year we welcome groups of 3rd through 5th graders to re-create the bustle of the trade settlement at Fort Ross and it's a wonderful experience. FRC is pleased to now offer this program to families and small groups.
Picture wood smoke twisting and billowing from under cast iron pots in the outdoor kitchen, the smell of freshly baked bread wafting out of the Russian pechka, and the rhythmic clatter of butter being churned.
Down by the ocean people fish for cabezon, lingcod, and eels to prepare for dinner that night. On picnic tables, copper lanterns and Russian-inspired Khokloma lacquerware are being crafted. At night, families sleep in the historic buildings, taking turns to check the perimeter through the night, watching the crystal clear stars and drinking hot cocoa.
Does this sound like a dream adventure? Now you and your family can stay at Fort Ross by participating in our ELP extension program -- ELP Family Camp!
To learn all about this fantastic opportunity, see the poster, click on this link, or email me!
--Song K Hunter, Director of Programs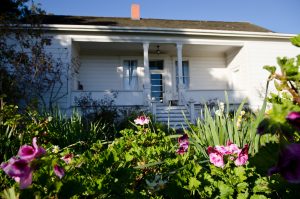 FRC is looking for new volunteers for the Call House Museum garden! Join other volunteers for some light weeding, pruning, and weed whacking at Fort Ross State Historic Park. By volunteering in the garden you can spend pleasant afternoons with your neighbors, connecting to a well-loved, local legacy from Fort Ross' Ranch era--a legacy dating back well over a hundred years.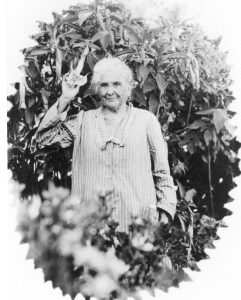 The history of the colorful Call House garden goes back to 1907, the year that George W. Call died. It was then that his nature-loving, Chilean-born wife, Mercedes Leiva Call (1850-1933) was able to turn the front lawn into a garden. George liked croquet--Mercedes liked flowers. She was especially fond of roses, fuchsias and other flowers from her South American homeland. Here you can see the charming Mercedes at home with her beautiful Brugmansia (also known as Angel's Trumpet).
Luther Burbank, the well-known American botanist, and visitor of the Fort Ross Hotel, shared horticultural treasures with Mercedes. It is also said that visiting ship captains would bring her flowering plants when they came to port.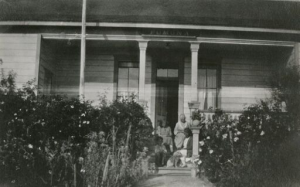 As with all gardens, the Call House garden has taken shape according to the planning and work done by the volunteer gardeners who have tended it. After Mercedes was gone, the garden became wild and overgrown. That is how it would have remained if not for the dedicated energy and care of volunteers over the last few decades. Reclaiming this little plot of land from the wild, volunteers brought the garden back to life in a way that would have brought a smile to Mercedes' face. It is by no accident that a visit to the garden reveals a variety of roses and fuchsias; volunteers have taken great care to keep the plants that Mercedes so loved.
Please contact me at charonv@fortross.org if you'd like to continue in Mercedes' footsteps, gently tending the flowers and enjoying the beautiful ocean view! Volunteer hours are flexible and can be designed to fit your schedule. No experience is required. The more the merrier!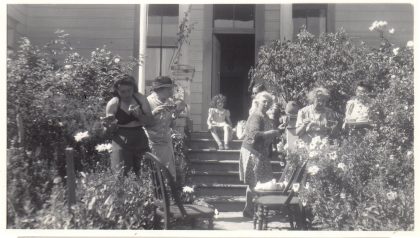 The Call House Museum is open for guided tours 1-4PM on the first full weekend of every month, as docents are available. Tours are free with park admission. Donations are most welcome!
If you're interested in more gardening opportunities--or other volunteer opportunities--at Fort Ross and Salt Point State Parks, please contact Volunteer Coordinator Melissa Bushner at Melissab@fortross.org.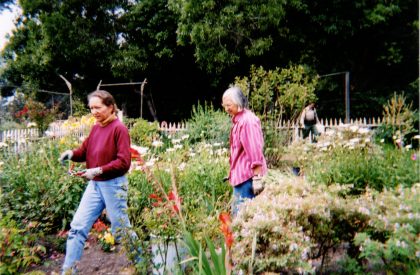 Take a virtual tour of the Call House with Call Family historian Lynn Rudy!
The Fort Ross Ranch Era
Book Recommendations: The Old Salt Point Township and The Old Salt Point Township II: Ranch Era Settlers by local author, historian and Call House Volunteer Lynn Hay Rudy. Pick up your copy at the Fort Ross Visitor Center Bookshop!
--Charon Vilnai, Programs Instructor, Sea Lion Survey Project Lead, and Call House Museum Lead

Discovering the Prairie Trail in Salt Point Park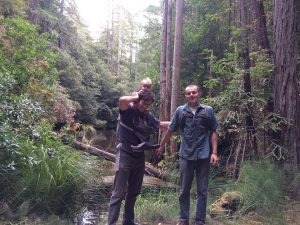 I was fortunate to grow up on a property that bordered Salt Point Park. Whenever I can, I bring visitors back to the area, and one of my favorite activities is to take them on a hike through the prairie and pygmy forest. This trail is an exquisite introduction to the incredible beauty and variety of Salt Point park and it is a must-see for anyone who hasn't done it before. This hike is about three miles one way, and runs from the ridge to the coast. This trail and its variants are also hidden gems for the mountain biking community.While there are of course different ways to do the trail, my personal favorite is to begin on the ridge, with a hidden, blink-and-you-miss-it trailhead located a quarter mile past the closest address (32890 Seaview Rd. Cazadero). Parking space is limited here but rarely used, so it will usually be available.



The trail begins on a dirt fire road, wide and well maintained, which quickly descends into dense lush forest. This first part of the trail runs near the wonderful (and recently renamed) Farm Camp, so it is possible that you may encounter the occasional equestrian entering from the plantation trail. About a third of a mile down the road, you suddenly encounter a large pond on the left. This is a sag pond, a naturally occurring feature, formed by earthquake movement along the San Andreas fault line; it drains out into Miller creek, which arcs through the north part of the park before emptying into Stump Beach.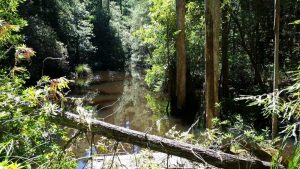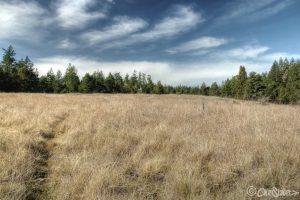 Just beyond that, the trail opens into a wide coastal prairie. Surrounded by dense forest and only accessible by trails, this surprisingly large (almost a mile long) prairie feels like its own isolated world. Here the trail splits in three, with the North trail, Central trail and South trail. The North trail is the one that takes you through the Pygmy Forest, a unique and beautiful area where the trees (mostly cypress and pine) have their growth severely limited by acidic, low-nutrient soil, and a layer of hardpan below the surface.
Once through the pygmy forest, you have the option of continuing north to meet the coast just south of Stump Beach, or taking the Huckleberry cut-off back to the Central Trail which brings them directly into Salt Point Campground. Either option can be extended to walk along the beach bluffs.
Learn More:
https://www.pressdemocrat.com/lifestyle/5168901-181/flora-fauna-in-abundance-on
https://www.parks.ca.gov/?page_id=22554
http://www.sonomahikingtrails.com/wp-content/uploads/2010/01/salt-point-state-park-kruse-rhododendron-map.jpg
-Timothy Kelly, Fort Ross Conservancy Board President

Ivan Kuskov & His Enduring Russian-America Legacy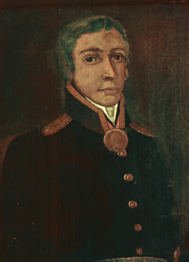 The founder and first manager of Fort Ross, Ivan Kuskov, was from Totma, Russia. His remarkable biography spans the globe and the centuries, place and time.
Learn more about Ivan and also Ekaterina Kuskov, the little known First Lady of Fort Ross. Enter their Russian home, their Kuskov House Museum, and learn about this and other interactive and innovative museums in Totma and the many goodwill initiatives that connect Totma and Fort Ross, then and now.
--Hank Birnbaum, Bilingual Guide, Historical Specialist & ELP Instructor


Fort Ross Photo Contest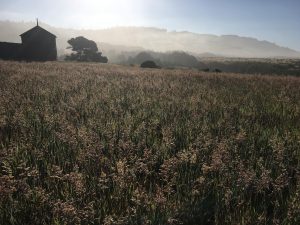 Calling all amateur photographers!
Fort Ross Conservancy is holding a photo contest leading up to our July 27th, 2019 Fort Ross Festival.
We will award three winners. Each winner will receive free entrance to Fort Ross Festival and -- if the winner is over 21 -- two free beers from our Beer Garden! We will print and display the three winning photographs during Fort Ross Festival for all to enjoy and appreciate. Send your photos by July 20th.