Fort Ross Festival 2012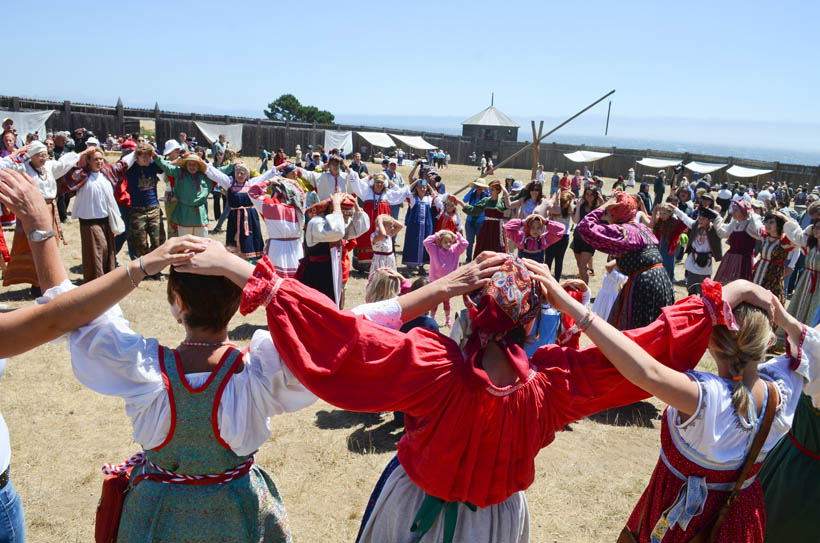 .
This year's weekend-long celebration brought together artists & performers from around the world covering the breadth of historic Settlement Ross's multicultural community. Here are a few highlights:
A delegation from Sakha Republic (Yakutsk, Russia) constructed a Yakutsk totem,
Performances by Limpopo from Los Angeles, Juliana & Pava from Seattle, world-celebrated singer Nikolai Massenkoff, and many others,
Costumed actors brought day-to-day Settlement Ross to life,
Craft demonstrations, outdoor kitchen and cannon firings,
Song & dance performances by Bay Area groups Kedry, and the Slavyanka Mens Choir.
---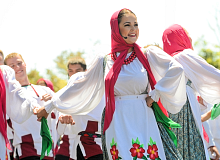 Pyatnitsky Russian Folk Choir
Pyatnitsky Russian Folk Choir traveled from Moscow to perform both Saturday and Sunday of Fort Ross Bicentennial Weekend, thanks to the Russian Ministry of Culture and the Renova Fort Ross Foundation! They were simply amazing.
---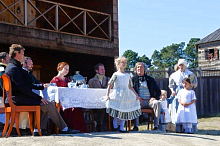 Printed Material
Fort Ross Bicentennial Weekend Schedule – Introduces the performers activities, and provides the complete schedule for both Saturday and Sunday of Fort Ross Bicentennial Weekend.
Fort Ross Bicentennial Flyer – Flyer advertising Fort Ross Bicentennial Weekend.
---
U.S. – Russian Relations & the Bicentennial (joint statement)
From the Joint Statement by the President of the United States of America Barack Obama and the President of the Russian Federation Vladimir Putin: "This year we together celebrate the 200th anniversary of Fort Ross in California, which was founded by Russian settlers and underscores the historic ties between our countries. In order to give our bilateral relations a new quality, we intend to pay special attention to broadening contacts between our peoples and societies, including by liberalizing the visa regime.
We welcome steps to bring into force the U.S.-Russian Agreement on Simplifying Visa Formalities, signed in 2011, which should make two-way travel by American and Russian tourist and business travelers easier. We also commit to work together to ensure the rights and protections of adopted children. This will be facilitated by bringing into force and implementing the bilateral adoptions agreement signed last year."
---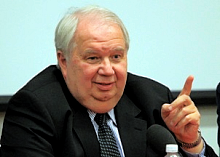 U.S. – Russian Relations & the Bicentennial (Russian Federation)
'What a magic place California is! … The best years of my life were spent there. I reverently carry the memory of them in my soul.' — Alexander Rotchev (1838—1841)
"Two hundred years ago Russian settlers came to this faraway land guided by their aspiration to serve the economic and political good of their motherland. Their presence had a significant impact on the history of California …
But what is more important, Russian settlers came in peace and were good neighbors to Kashaya, Pomo, Miwok, Spaniards, Mexicans, and Americans… Since that time Russia and the U.S. went through different periods in their bilateral relations…. But Fort Ross will always be remembered as one of the most remarkable and successful stories of our relationship. Let me express sincere gratitude to all who help maintain and preserve Fort Ross, and wish you every success in this noble cause." — Sergey Kislyak, Ambassador of the Russian Federation to the United States
---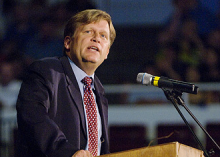 U.S. – Russian Relations & the Bicentennial (United States of America)
"I am pleased to join the many Americans and Russians who will celebrate the 200th Anniversary of the founding of Fort Ross this year… The history of what the Russian-American Company did at Fort Ross, and what succeeding generations of Russians and Americans have done to preserve it, will be discussed and celebrated — and rightly so. I wish all of those participating in the Fort Ross Bicentennial much success during this year of celebration and commemoration." — Michael A. McFaul, US Ambassador to the Russian Federation
---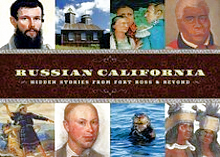 Free E-Book: Russians In California
Includes a virtual guide to Fort Ross. Historical photographs and paintings— and videos and music—help bring alive the stories of Russian adventurers and immigrants, Native Alaskans and Californians in this interactive ebook for the iPad.Plus, you can fire the cannon! Download your copy of Russian CA from iTunes completely FREE, thanks to sponsorship by the Renova Fort Ross Foundation. Published by California State Parks Foundation.
---