Fort Ross Harvest Festival 2013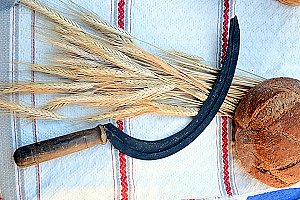 October 26, 2013 10am – 6:30pm $15/per car special event fee

Fort Ross Harvest Festival Map and Schedule – Print yours here!
Autumn is our favorite time of year along the coast, and we invite you to join us at Fort Ross Harvest Festival, generously underwritten by Renova Fort Ross Foundation.
In addition to the inspirational song and dance of Kedry, this year we are proud to also host the full Kitka ensemble to Ross to help us celebrate the changing season. The day offers a wide variety of activities suitable for all ages and interests:


Song and dance, and gentle apple harvesting in the historic orchard, with tractor & hay bale ride,
Interpretive talks by dedicated experts on the historic orchard, replica windmill, and the Alaskan marine history at Ross,
Working demonstration of replica Russian-style windmill,
Food trucks with delicious seasonal fare for sale,
Local samples of heirloom apples, apple cider, apple baked goods, Sonoma cheese, and more,
Historic crafts, cannon firing, communal dances,
New: Fort Ross-Seaview Wine Tasting and Luncheon (see below).

The Fort Ross-Seaview Wine Festival, in collaboration with Fort Ross Conservancy, introduces the grapegrowers, wineries and winemakers who produce and vinify the grapes grown on the steep ridges of the Sonoma Coast, overlooking the Pacific Ocean.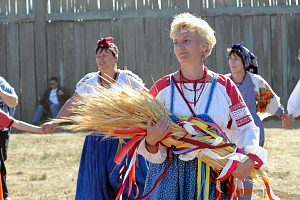 Lunch at Noon
Limited seating, advanced tickets only. Join us at 12pm for a 4-course grand luncheon on a bluff overlooking the Pacific Ocean, prepared by 4 renowned Chefs, choosing from the seasonal bounty of the Sonoma Coast and paired with the award winning local wines.
Advance Purchase only through Eventbrite – $95 per person, all inclusive.
Lunch ticket also provides entry to the grand tasting wine tent from 1 – 4PM, all Harvest events, and parking/State Parks entrance fees.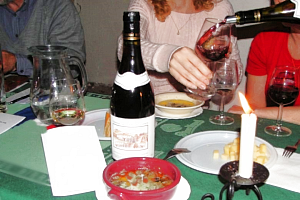 Wine Tasting 1- 4pm Meet the grape growers and winemakers in an intimate setting. List of participating Fort Ross-Seaview wineries coming soon.
Advance Purchase through Eventbrite $35 per person
includes access to wine tent and all Harvest events, and parking/State Parks entrance fees. Day of Event ticket for Wine Tasting: $20/person plus event entrance fees.