Fort Ross Harvest Festival 2017
Due to the fires still raging in Sonoma and surrounding counties, we are canceling our October 14th Harvest Festival. Many wineries and friends we rely upon to create this event have lost homes. Twenty acres at the top of Fort Ross State Historic Park have burned but are contained. The forecast is for more dry weather and nature is unpredictable. To ensure our community's safety we have canceled Harvest Festival 2017. FRC will refund all advanced Eventbrite ticket sales.
We send our warm thoughts to all who are affected.
---
FORT ROSS-SEAVIEW WINE and HARVEST FESTIVAL
October 14th, 2017
Join Fort Ross Conservancy, California State Parks, and the Fort Ross-Seaview Winegrowers Association at our annual Fort Ross-Seaview Wine and Harvest Festival for an incredible day of world-class Wine Tasting, delicious local foods, music and much more, all set on the spectacular Sonoma Coast at Fort Ross State Historic Park.
Harvest is the time to enjoy autumn's fresh air with friends and family, acknowledging all that the seasons provide us. Harvest Festival starts out with a morning of apple picking in the orchard, where we'll gently harvest fruit from these historic trees while enjoying Eastern European singing with Kedry. Next are the windmill turning and Russian bell ringing.The celebration then moves to the historic Fort Ross compound where we'll enjoy the old-world charm of the 19th century Russian settlement. Download our Harvest Festival poster here.
Fort Ross-Seaview Wine and Harvest Festival
Grand Luncheon (1pm – 3pm $125 per person)
If you purchase advance tickets to the Grand Luncheon, your entrance to both Harvest Festival and the Wine tent are included!
We invite you to join us for a lovely luncheon on the marine terrace during Harvest Festival. Seating is limited to 25 people.
$125 per person, which includes entrance to Harvest Festival, the Harvest Luncheon with Fort Ross-Seaview wines, and entry to the Harvest Wine Tent. Three-course lunch menu prepared by Barbara Hom, noted long-time wine country chef:
Grilled prosciutto-wrapped fig appetizers
Salad with grilled calamari, arugula, shaved fennel, radishes, pickled red onions, and dry cured olives
Garlic-encrusted grilled rack of lamb in a pomegranate red wine sauce with pistachio, lime zest, & fresh herbs, served with a turnip cake and grilled seasonal vegetables
Grilled pears with lemon curd, mascarpone, and a cornmeal cookie
But wait, there's more! For each $125 lunch ticket sold, FRC will donate $75.00 to the FRC Youth Education Fund!

Wine Tasting (11am-4pm, $40 per person)
Presenting a remarkable selection of wines grown in the FORT ROSS-SEAVIEW VITICULTURAL AREA that consists of the steep ridge top vineyards that overlook the Pacific Ocean and produce wines of structure, balance and finesse. The Grand Tasting features local grape growers and winemakers, and a chance to meet and greet the people behind the wines. Also enjoy cheese sampling with Omar Mueller of Freestone Artisan Cheese and Sonoma County cheesemakers. This ticket includes general admission to Harvest Festival when purchased in advance.
The Grand Tasting features local grape growers and winemakers, and a chance to meet and greet the people behind the wines.Participating Wineries Pouring at the Grand Wine Tasting –
Martinelli
2014 Three Sisters Vineyard Chardonnay
2014 Sonoma Coast Pinot Noir
Wild Hog
2013 Estate Pinot Noir
2013 Estate Zinfandel
2013 Estate Syrah
Blue Farm
2014 King Ridge Vineyard Pinot Noir
2014 King Ridge Vineyard Hirsch Selection Pinot Noir
Metzker Family Estates
2014 Laurent "Fort Ross Vineyard" Pinot Noir
Wayfarer
2015 Wayfarer Chardonnay
2015 Wayfarer Pinot Noir
Tuck Beckstoffer Estate
2016 Semper "Fort Ross Vineyard" Chardonnay
2016 Pinot Noir
Flowers Vineyard & Winery
2015 Camp Meeting Ridge Chardonnay
2015 Camp Meeting Ridge Pinot Noir
2015 Seaview Ridge Pinot Noir
Fort Ross Vineyard & Winery
2013 "Mother of Pearl" Chardonnay
2012 "FRV" Pinot Noir
2012 "Stagecoach Road" Pinot Noir
2014 Bicentennial Pinot Noir
2012 Pinotage
Gary Farrell
2014 Pinot Noir "Fort Ross Vineyard"
2015 Pinot Noir "Fort Ross Vineyard"
---

Harvest Festival ($20/car) 10am to 5pm. If you purchase advance tickets for the Wine Tasting, your entrance fee to Harvest Festival is included.
Harvest Schedule and Activities
In addition to the spectacular Fort Ross-Seaview Wine Tasting, the day offers a wide variety of activities suitable for all ages:
Song, dance, and gentle apple harvesting in the historic orchard
Local samples of heirloom apples, apple cider, apple baked goods, Sonoma cheese, and more
Wine country's premier jazz trio featuring the best in "chamber swing," Swingfish brings new life to the romantic jazz standards of the Great American Songbook
Premier of "A Most Beautiful Country" photo exhibit
Bell ringing with Victor Avdienko, Bell Ringer and Percussionist of San Francisco Symphony Orchestra
The glorious voices of Kitka, the American women's vocal arts ensemble inspired by traditional Eastern European songs and vocal techniques
Kedry demonstrating old world Russian cooking, song, and dance
Juliana & PAVA and Dolina performing ancient Russian folk songs
Su Nu Nu Shinal Dancers
Interpretive talks by dedicated experts on the replica windmill and fort compound
International Food Bazaar with delicious seasonal fare for sale
Pumpkin Carving
Horse & Buggy ride (free!) 11:30am – 3:30pm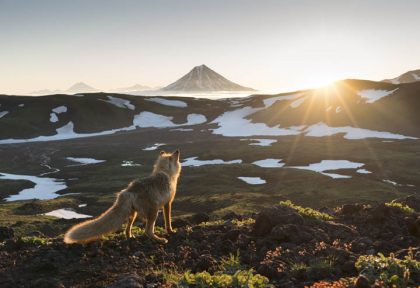 "A Most Beautiful Country" photo exhibit

Presented by the Renova Fort Ross Foundation
Fort Ross Visitor Center Auditorium
The exhibition features winners and runner-ups in the Russian Geographical Society's international competition, devoted to the conservation of Russian nature and the development of responsible attitudes toward the environment.
Since the project's launch three years ago, some eight million from across the Russian Federation and Europe have seen the exhibit. In 2016, 23,000 national and international photographers captured more than 110,000 images of Russia. The youngest artist was only five year old, while the eldest was 87 years young! The images presented in this exhibit address Sacred Russia, Animals, Heritage Slipping Away and the Peoples of Russia. They showcase the beauty and vastness of Russian nature, wildlife, conservation and Russia's ethnic and cultural heritage.This is the first time the American public has the opportunity to view this special exhibition.
---
Special event bus fee for small capacity (24 person or fewer) bus: $100 – for entrance to Harvest Festival only
Special event bus fee for large capacity (greater than 24 person) bus: $225 – for entrance to Harvest Festival only
Volunteers:
If you'd like to volunteer at the festival, email us at melissam@fortross.org. Four hours of volunteering gets you free admission to Harvest Festival.
California State Parks supports equal access. Prior to arrival, visitors with disabilities who need assistance should contact (707) 847-3437. We have one beach wheelchair available first come, first served.
Questions? Email Fort Ross Conservancy at info@fortross.org, call us at 707/847-3437. To see photos of past events or learn more, please see www.fortross.org.
FORT ROSS-SEAVIEW WINEGROWERS ASSOCIATION is an association of local grape growers and wineries dedicated to farming "coastal cool" grapes on the very edge of the continent. Here the vineyards are like islands in the sunshine above a sea of coastal fog that nips at their edges during the long, slow and temperate grape growing season. The maritime climate of the area is ideal for growing winegrapes of the highest caliber. The vineyards here produce pure, focused fruit with lively acidity, minerality and nuanced tannins. These exceptional grapes produce internationally acclaimed wines of balance, character, structure and finesse that tempt the palate with their elegance. See www.fortross-seaview.org or email us at info@fortross-seaview.org.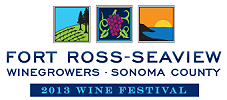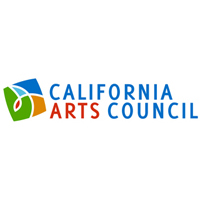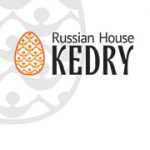 This event is underwritten by Chevron, Sovcomflot, Transneft and Renova Fort Ross Foundation.