Recreating
Perhaps we are biased, but we think Western Sonoma County is perfection. It's got many mile of pristine landscapes, an endless front-row seat to the big wide Pacific Ocean, and world-class sunsets. It also offers a lot to do -- trails, fishing, scuba, camping, and more.
Fort Ross Conservancy wants to get everyone outside enjoying our public lands. While there's always a balance between protecting the resources and making them available to visitors, we believe that the more time you spend on these lands, the more motivated you will be to protect and support them. We want to diversify what you can do at -- and in -- our parks.
Salt Point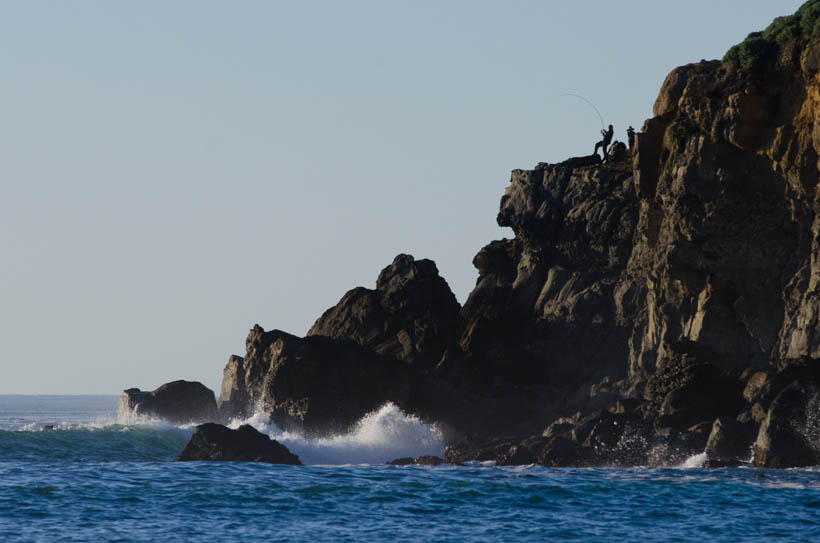 You can camp at Salt Point's Woodside or Gerstle campgrounds and take advantage of the park's 6,000-acre trail system. Salt Point has over 20 miles of hiking trails, some of which are open to equestrians, as well as an awesome bluff walk to Stump Beach. Salt Point also has one of California's first underwater parks, and -- when the visibility is good -- scuba diving at Salt Point is spectacular.
Fort Ross Activities
Most people come to Metini-Fort Ross to see the historic Fort compound and tour the museum. This makes Fort Ross the more sedate cerebral cousin to Salt Point, more inclined to a leisurely picnic and a nap with a history book on your lap rather than a brisk hike to the ridgeline. While we are indeed proud of the large number of picnic tables at our park, Metini-Fort Ross offers more than that.
Fort Ross offers camping at Reef Campground (re-opening in Spring of 2022) just south of Fort Ross, which is also a popular local surfing spot. The walk from Fort Ross to Reef is highly recommended, as is the walk from the fort compound to the historic cemetery. Visitors also come to fish at Fort Ross, to launch kayaks from the cove, or to scuba dive, perhaps to explore the Pomona shipwreck which rests off of Fort Ross Cove's point in shallow waters.
Fort Ross and binoculars are a great pairing. Walk down to Fort Ross or Sandy Cove and take in the wildlife. We've partnered with California Marine Protected Area Collaborative Network to install interpretive signs to help you idnentify what you see. Sea Lion Rocks just offshore offer fabulous marine mammal watching, in particular sea lions. Binoculars and a windbreaker recommended!
Future Projects
Fort Ross Conservancy is always looking for ways to expand recreation. We helped secure funding for the Fort Ross Cultural Trail, which, when it opens in 2023, will provide a multimedia walk along the bluffs that will both provide stunning views and broaden your knowledge of the many peoples who lived on these lands for millenium.
Many visitors don't realize that Fort Ross State Historic Park is 3400 acres running all the way to the ridge line. We'd like to see a trail plan developed so that we can create a loop trail which connects the Fort Ross Visitor Center to the lands upslope of Highway One.
We'd like to better publicize the many activities available, and expand what our visitors can do while spending time with us.