Fort Ross Harvest Festival 2018
Saturday October 13th, Fort Ross State Historic Park
10am – 3pm
Harvest is the time to enjoy autumn's fresh air with friends and family, acknowledging all that the seasons provide us. Please join us! Harvest Festival is a free event.Regular CSP kiosk fees of $8/car apply. There will not be food vendors at the park–please bring a picnic>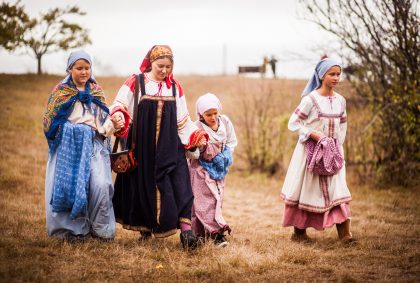 Apple and pear picking in the historic orchard,
Juicing the apples (store bought apple juice will be served),
Russian group Kedry and their families in traditional costume singing and performing seasonal games,
Wooden apple painting with Andrei Borovsky,
Kids games, seasonal food samples,
11:30am – Interpretive tour of San Andreas Fault and Spyra Redwood Grove (25 minutes, easy walking),
12:10pm – Interpretive talk about the historic orchard highlighting the first grapes grown in Sonoma county, the Russian-era cherry trees that still survive, and the expanded orchard developed during the ranch era (15 minutes, in the orchard),
12:20pm – Fort Ross Choir performs at the orchard,
12:30-2pm optional farm-to-table family style luncheon in the orchard. Advanced purchase required; details below.
And back down the hill:
2:00pm – Windmill demonstration and interpretive talk (at the main parking lot),
2:30pm & 3pm – interpretive talks in fort compound with bilingual guide Hank Birnbaum
Newsflash: Fort Ross Conservancy, in cooperation with long-time Fort Ross volunteer group Russian House "Kedry" (San Jose), is happy to announce we will be doing traditional Krutets apple painting with famous ethno-culturologist and anthropologist Andrei Borovsky. Krutets is an ancient village of Nizhny Novgorod province. Carpentry has been flourishing there for centuries – the surrounding forests gave plenty of wood which served as material for almost everything: from furniture and tools, to utensils and children's toys. Painted toys from this area were a centerpiece of every fair – matryoshka dolls, piggy banks, toy utensils. Each village had its own featured style. The most recognizable product of Krutets was an apple – a toy box with a surprise. Almost every house in Krutets still owns several lathes and Andrei has brought these apples for the master class being held in the historic Fort Ross Orchard.
To get acquainted with the tradition of folk painting, learn more about the secrets of ancient crafts, speculate about the symbol of an apple in the Russian culture and recall the wonderful apples from fairy tales, please join us for a master class with Andrei Borovsky during Fort Ross Harvest Festival.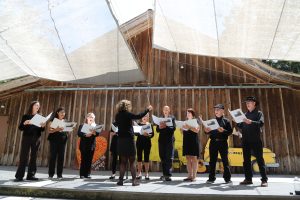 The Fort Ross Choir is a neighborhood choral group of the Fort Ross highlands. We sing international repertoire, classics and our own arrangements, but specialize in Italian Renaissance Madrigals of the 15th century. Music director Lisa Scola Prosek conducts and selects repertoire that lets our community singers shine, for the Italian Renaissance madrigal was written for the amateur singer and reveler. Baritone Eric Tamm arranges eclectic selections and tailors them to our vocal strengths. We present secular and sacred repertoire, and some early music gems that are rarely performed in the US.


Optional Family Style Lunch at Fort Ross Orchard
We invite the local residents to join Fort Ross Conservancy and guests for an optional luncheon in the historic orchard from 12:30 – 2pm. Advanced ticket purchase required – details at https://www.fortross.org/events/2018/frd/harvest.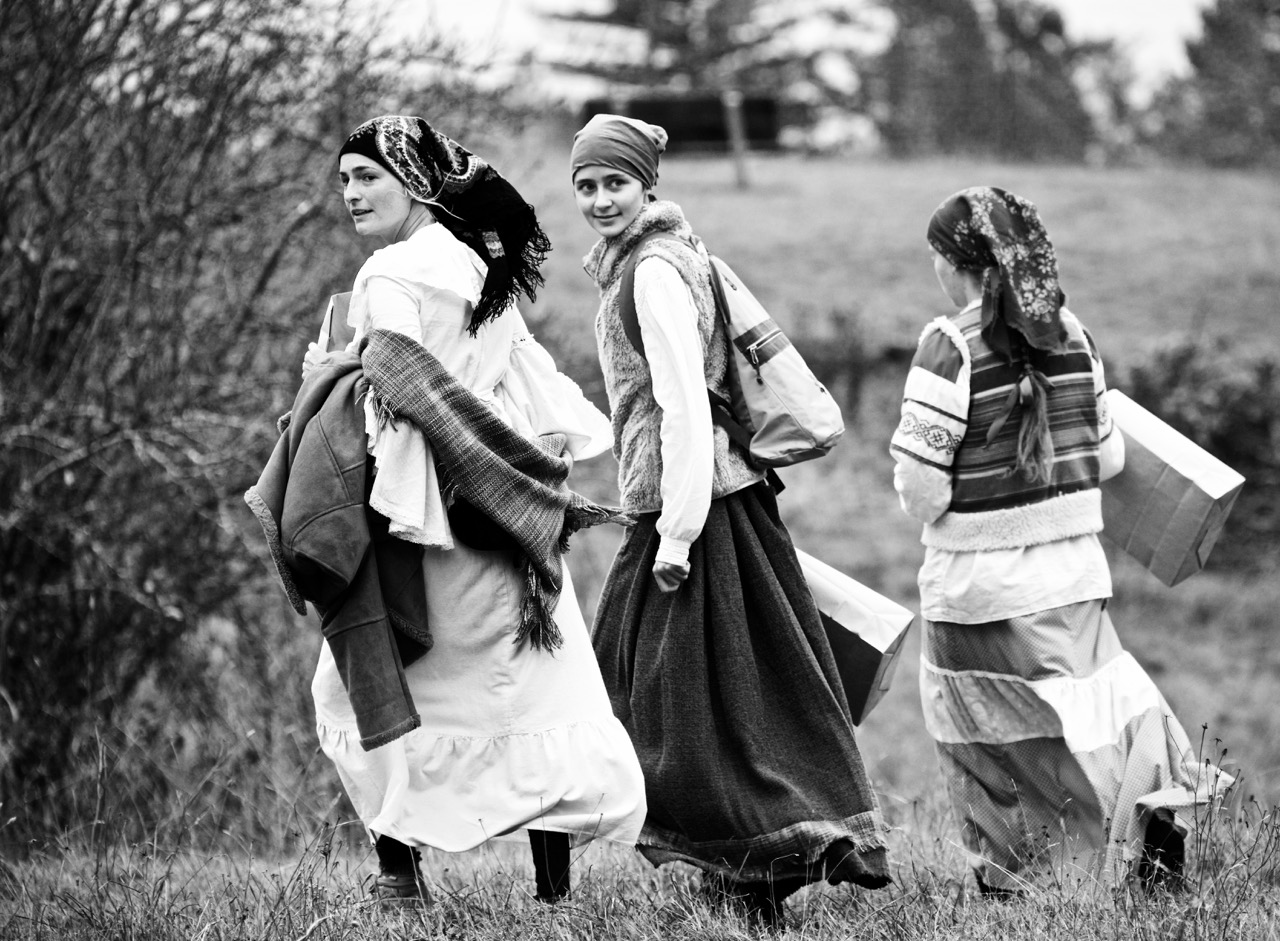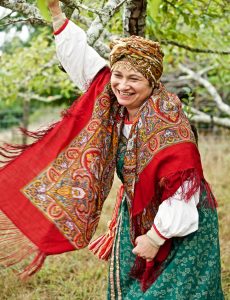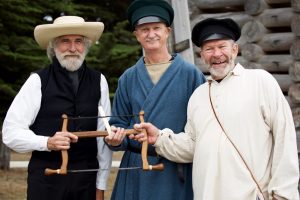 Photos by Grace O'Malley.
Harvest Festival sponsored by Chevron, Transneft, and Sovcomflot.